Over the past 10 years I have purchased hundreds of sites. Often these are smaller sites sometimes with some problems that people are looking to sell quickly. For years I have ranked #1 for sell your website fast and have seen lots of interesting deals come across my plate.
Some of the deals have turned out to be amazing while others have been complete failures.
When I recently did an analysis on all the purchases that failed I could group them into 3 categories.
These are now my 3 keys when purchasing sites…
ONE – Simple + Believable Traffic and Monetization Data
This one has always been hard. Often a site that can't be sold somewhere else will come to me and will have some odd way of monetizing. It could be a unique affiliate arrangement, hard to track earnings, traffic tracked with something other than GoogleAnalytics, weird Google Analytics setup etc.
This rule is also a catch-all for any time that the numbers are confusing or don't check out.
When a site has a clean monetization method that I am familiar with (adsense & amazon are ideal) and traffic sources that can be verified (organic traffic with Google analytics) it makes the purchase much simpler/faster.
Case Study: Custom Affiliate Arrangement Cancelled In The First Week
I purchased a site in the tech space that had tutorials that were about 2 years old. A couple of those tutorials were ranking very well and the site was generating about $25/day from one relationship for lead generation. It was also making some earnings from adsense but the revenue per user from the lead generation arrangement was 10x better than adsense.
Lots of things checked out…
the site had been around for a couple years
traffic was growing steadily
the quality of the content was the best for what it was ranking for
But… 1 week after I purchased it I received an email from the business contact for the lead generation company and was informed they no longer saw value in the relationship and were terminating it. I don't believe any funny business occurred with collusion between the seller and the lead generation company but it certainly hurt! I was able to refocus the site on adsense and bring up the earnings to about 25% of what they were when I purchased the site.
Overall it was an unfortunate event and one of a few where I purchased a site with a monetization strategy I was not very familiar with and the site struggled.
TWO – Not Declining and with Decent History
Lots of sites that are declining have sellers that are eager to sell. In terms of the multiple paid to purchase the website they can often look like incredible deals.
So many sites come to me that are declining I have even created a strategy for trying to revive them… Dead Cat Strategy – How to turn around a declining site.
However, what I have often seen is that the inertia of a declining site takes more energy to turn around than it is worth. If the deal is too good to pass up then great but many times I have been lured in from the "cheap" multiple to buy a declining site and been overconfident in the time/energy I will dedicate to turning it around.
Case Study: First Larger Purchase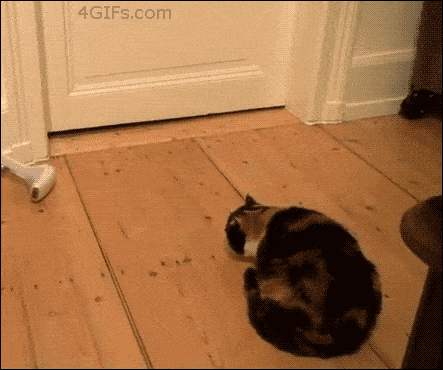 Early on around 2010 I put in a lot of effort and the most money I had to date to purchase a site. The site was declining but I had grown a site in that niche already and had unique affiliate arrangements which gained me more per commission than the seller was receiving. I thought despite the fact it was declining I would be able to turn it around and instantly give it a lift with improved monetization.
The result was that despite way too much effort to turn it around the site continued to slide. The lift in earnings I was able to achieve was great but all of that lift was quickly eaten up by the continued decline.
I certainly overpaid but the bigger failure in this case was sticking with the site for too long. This and others like it helped me evolve my dead cat strategy…
buy cheap
give it a kick (quick SEO audit and add more content/links)
if it jumps nurse it back to health and if it stays on the decline let it go
THREE – Current Operator Not Doing Unique Activities
This one is my favourite because it often brings me in contact with some "crazy" entrepreneurs!
I have had a couple experiences where I purchased a site where the deal came to me because they had been turned away from brokers due to being volatile/rude/crazy! Some of these purchases have been great but I often learn the same lesson over and over.
That lesson is that if the founder is still heavily involved in the business they are often doing something that is generating value you can't simply plug in an SOP to handle.
Case Study: Welcome to Crazy Town!
There was an ecommerce site generating 20k/month in revenue and everything about the deal was great!
Great price to buy the site as she was too crazy for brokers who she previously spoke with to handle or put her on a call with a buyer
Lots of organic traffic verified with significant content marketing growth opportunities
Healthy margins for dropshipping and long history with the wholesaler (10years)
Sites conversion rates could do with an easy improvement with images/redesign
There was one big variable… the founder. She was working tons of hours with it as her full time job and most of the activities I thought were completely inefficient. She was spending her day doing what seemed like inefficient tasks such as directory submission, social bookmarking, misc conferences, calling every customer (valuable but inefficient), TONS and TONS of "research" and only a little content creation.
But what I didn't fully appreciate was how much that relentless energy and obsessive focus put into the business yielded sales.
We improved a lot of things easily… improved the rankings, improved the site and the conversion rate for organic traffic, email automation, abandoned cart and other site tweaks. All these changes improved the metric we were trying to but overall… sales dropped by 40%!!
How…To a significant extent I didn't realize how much she was acting as a sales person talking to everyone she could about the site/product wherever she went… grocery store, post office etc.
For me who likes to see all activities in the business fit neatly into an SOP I need to be on the lookout for the founder doing things that don't scale and can't be efficiently replaced.
Overall the purchase of this business was still a great one as even though revenue declined it was operated more efficiently and profits went up but… I had hoped for much more.
What Are Your Hard Earned Website Purchase Due Diligence Rules?
If you have been busy purchasing sites have you discovered any "rules" you follow? If so please share in the comments.

Read More