HireWriters.com Review & Complaints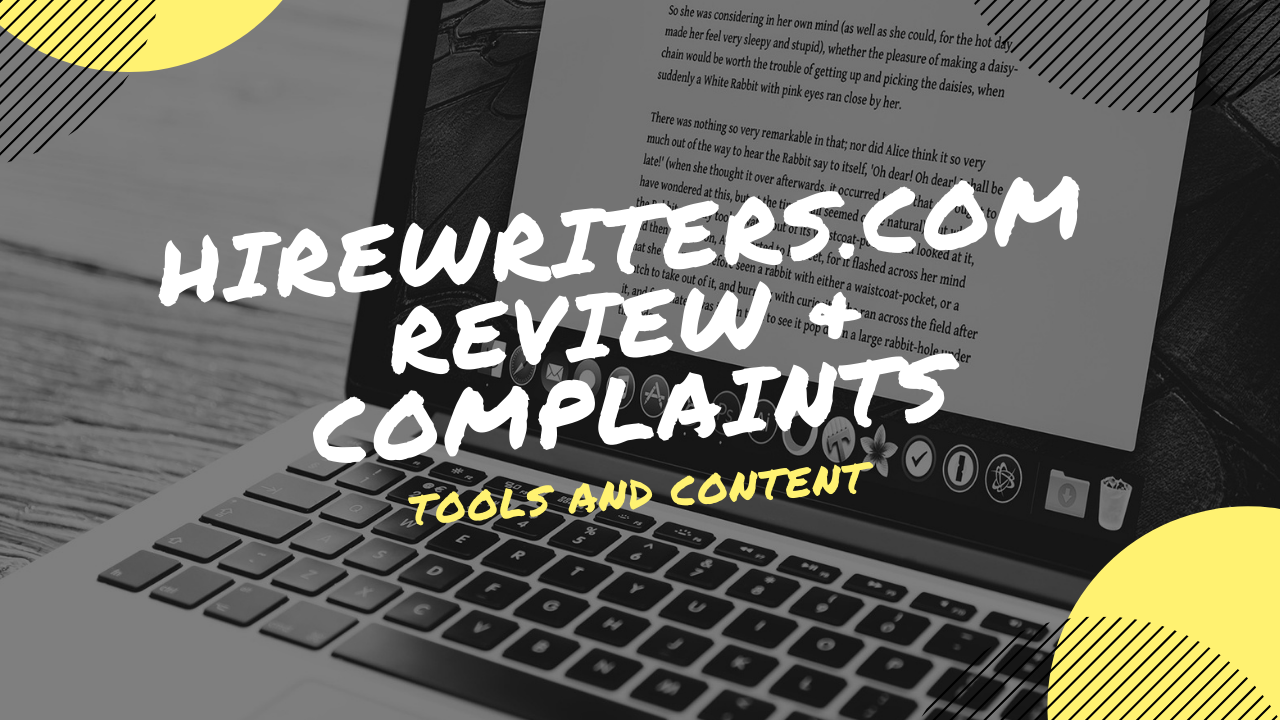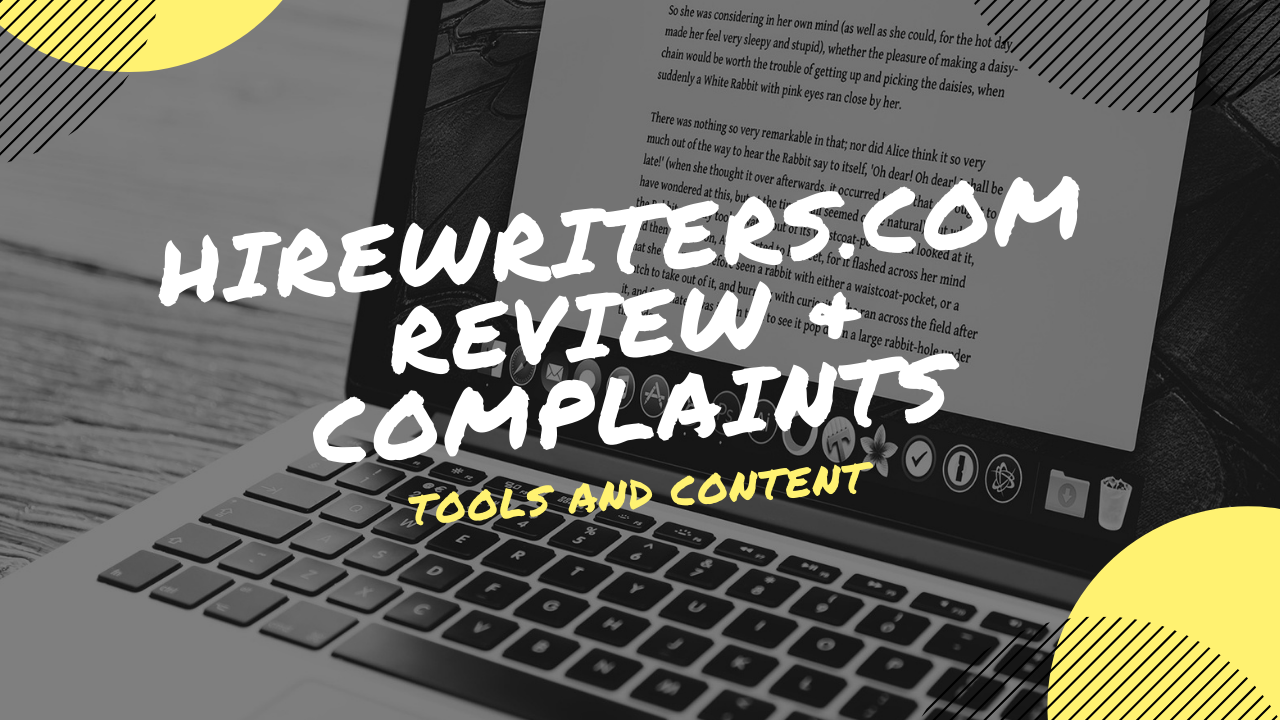 In this article, we're checking out another popular content writing service – HireWriters.com. HireWriters is one of the older content writing services on the Internet. It has developed a, well, shaky reputation from writers and clients. While it advertises itself as a premium service for content marketing and article writing, some claim it does not deliver the high quality content it promises. Today, we'll see whether this reputation is justified, and whether you should consider HireWriters for your next writing project.
What is HireWriters.com?
HireWriters.com is a basic content writing service. They advertise unique content writing in a variety of areas (article writing, transcription, rewriting, eBooks, etc.). The main difference you'll notice is that HireWriters boasts prices much lower than competing writing services. For example, clients can get a 700-1000 word article written for $5! But, as you might suspect with a service this cheap, its reputation is not so stellar.
What is the Reputation?
The saying "you get what you pay for" tends to be a pretty reliable indicator of what you can expect from rock-bottom pricing. As such, HireWriters has developed a reputation for sub-par quality, and a less-than-happy writing staff. Writing jobs at this website are underpaid and don't offer a freelance writer the chance to offer high quality content because of this. That being said, we know that reputations can be misleading, and we want to offer a fair critique. So let's break it down and see whether HireWriters has earned this reputation. Here are the positive and negative aspects of the service.
Pros
Cheap Content
You aren't going to find content writing much cheaper than HireWriters.com. In fact, unless you get it for free, you'll struggle to find prices even close to HireWriters. So if you're willing to roll the dice and buy some content, then you're not going to find a place where you can spend less than here. HireWriters also offers rewrites for even cheaper rates.
Varied Content
HireWriters works with a lot of writers, so they're capable of producing quite a bit of different content types and varieties. HireWriters offers new articles and rewrites of articles, eBooks, poetry, blogs, and much more. Once again, if you're willing to give it a shot, you might get what you're after.
Fast Turnaround and Fair Approval Process
HireWriters advertises turnaround times of 1 day (or shorter upon request). This is very fast. Once again, we don't think these short deadlines are conducive to high-quality writing, but at least you'll know quickly whether you are satisfied with your work. HireWriters also states that they rarely miss these deadlines, and will penalize their writers in this case. HireWriters also gives you 72 hours to review the work before you accept it, and you are free to reject it if you are unhappy. HireWriters does require you to put the money into escrow upon ordering an article, so you have to contact them directly to reject a piece, in which case they will send the money back to you.
Cons
Low Pay for Writers
If we were really to boil down the problems with HireWriters, it basically comes down to this: Because HireWriters charge such exorbitantly low prices for content, there's not a lot of money left over to pay their writers. In fact, some writers report making less than $3 per content piece. HireWriters does utilize a ranking scale, where writers earn more if they are more experienced, but it still doesn't cap out at very much.
Basically, it's next to impossible to attract top-quality writers while paying rock-bottom rates. They might occasionally luck out and hire a talented writer who is looking to build their portfolio, but they are unlikely to last long. As a client of HireWriters, you can't reasonably expect top-quality content without being willing to pay for it. Quality content writing should (and does) cost hundreds of dollars, while HireWriters is charging under $10. Something doesn't add up, and the business model simply isn't conducive to quality work.
Variable Quality
As we examined above, it's difficult to expect quality content writing at rock bottom prices. So it shouldn't be a huge surprise that that's what HireWriters produces. While there are certainly reports of satisfied clients, it hasn't been our experience. Essentially, unless you luck out and are paired with a talented writer, the quality will be about as you expect. Then again, perhaps the quality is pretty on-par with what we paid for it, so it's hard to say that HireWriters is overly misleading.
Shady Reputation
Our experience with HireWriters has been, unfortunately, far from unique. HireWriters has a reputation in the writing community as a less-than-reputable content writing service. Once again, we think it all stems back to the rock-bottom pricing model, but the end result is the same. There are reports of many writers who are unhappy with the employer, and many clients who didn't receive what they asked for. Of course, we can't personally verify all of these stories. But at a certain point, if your reputation precedes you, then it's hard to argue against.
Complaints from Writers
We also can't verify these claims, but there have been numerous complaints from writers claiming that HireWriters has locked their writing account, cutting off communication. On certain occasions, writers claim to have not been paid for work. Once again, we can't verify these claims, but they seem numerous enough at least to raise skepticism.
Critique
If something seems too good to be true it probably is, and that's the case with HireWriters. If you aren't willing to pay for quality content, then it's difficult to expect quality content. HireWriters' prices are low, and their writers get paid even less than that. If you're wondering how they manage to attract talent by offering these rates, then you probably already know the answer. It's hard to say good things about a company which doesn't pay their employees a fair wage. On the other hand, if you really want to risk it, at least your commitment is low. Maybe you'll get lucky and your work will be assigned to a fantastic writer who gives you exactly what you were looking for. And if not, at least you're not too far out of pocket. You can also reject the work and get a refund if you are truly unhappy.