Contently vs. Percolate (SEISMIC)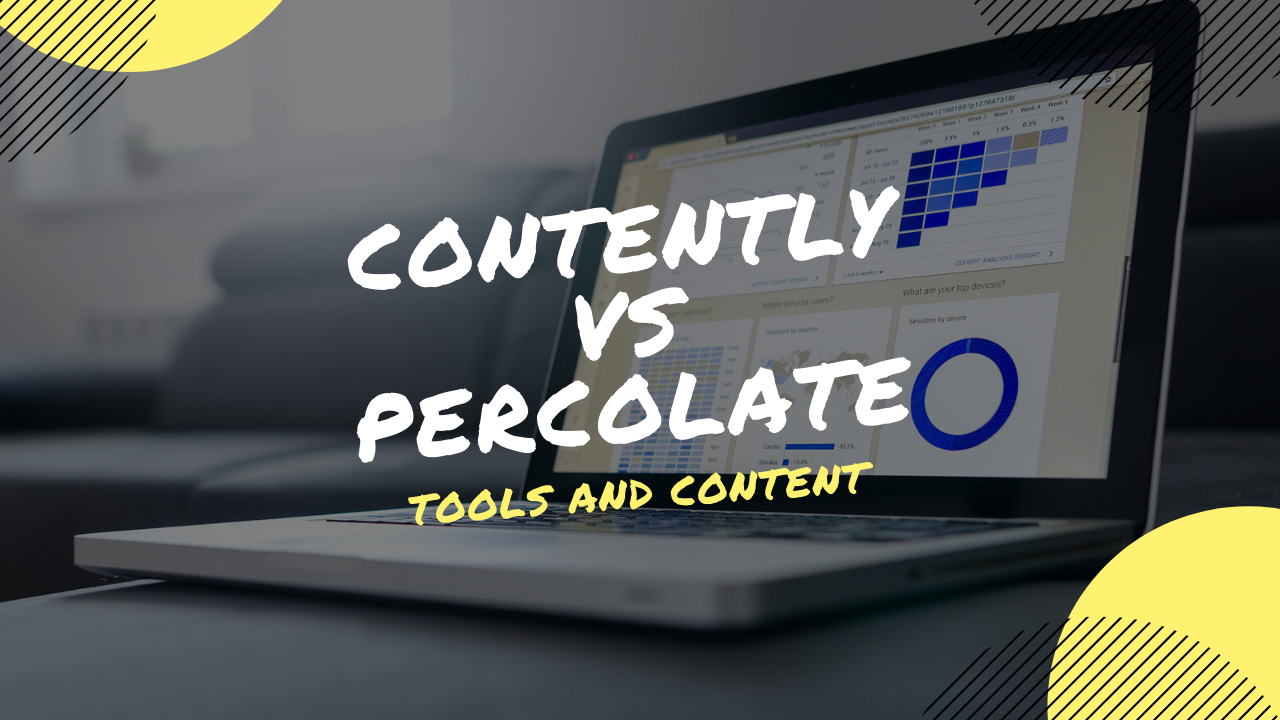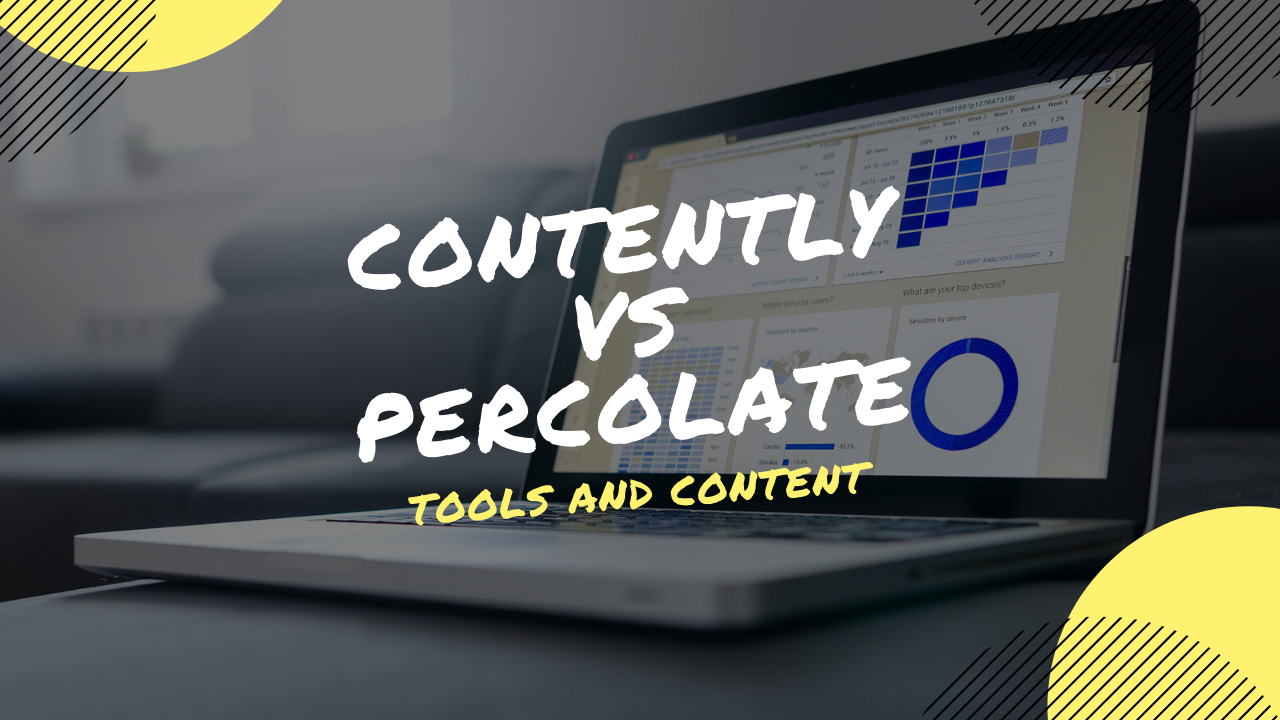 NOTE: Percolate was acquired by Seismic, and is now integrated into the Seismic platform. It seems like it offers similar functionality, so this article focuses on Seismic's platform instead.
In this article, we're examining two popular content marketing platforms – Percolate and Contently. Both platforms are built to integrate directly into your business's content marketing activity, allowing for comprehensive planning, creation, and monitoring of content. Content marketing is a competitive landscape, so taking a look at how each platform's content creation and marketing strategy will help understand how each company can work for you. We'll run down each platform, and help you decide which of these content marketers work best for you!
Contently Overview
The Platform
Contently is designed as a comprehensive content marketing platform. This platform is designed for use by businesses as a way to plan, monitor, and organize their content marketing strategy from end-to-end. Contently operates on a subscription basis, with a subscription netting clients access to the platform.
Contently advertises a "data driven content strategy." Contently's platform uses its own StoryBook proprietary technology, which analyzes a businesses' content strategy to predict which content will have the biggest impact going forward. StoryBook is specific to the type of content, the length of the content, the tone of the content, and much more. Once content ideas have been generated, Contently matches businesses with a network of freelancers who have the skills to create the content. Once created, Contently's own AI software optimizes for SEO, and it can be published. From there, there are multiple tools for tracking the content's performance, and what to focus on going forward.
Pricing
Contently's pricing scheme isn't as straightforward as other content marketing services. To get accurate pricing info, you have to book a consultation, where a member of Contently's team will assess your business needs. The price varies based on the size of your business, and how many people will need access to the platform. A subscription to Contently also nets you access to Contently's premium network of freelance professionals. Contently matches you with professionals based on your content needs, and you have the opportunity to build a working relationship with each professional. Freelancers on Contently's platform are capable of everything from content writing to videography to illustration and more. But do note that you will be responsible for paying these freelancers, as Contently's platform only provides the matchmaking.
Pros
Comprehensive content marketing platform.
End-to-end solutions for planning, executing, optimizing, and monitoring content.
Taps you into a premium network of freelance professionals.
User-friendly, streamlined UX.
Cons
Requires a major commitment from your marketing team. Contently needs to be integrated into your overall marketing strategy.
Expensive.
Seismic Overview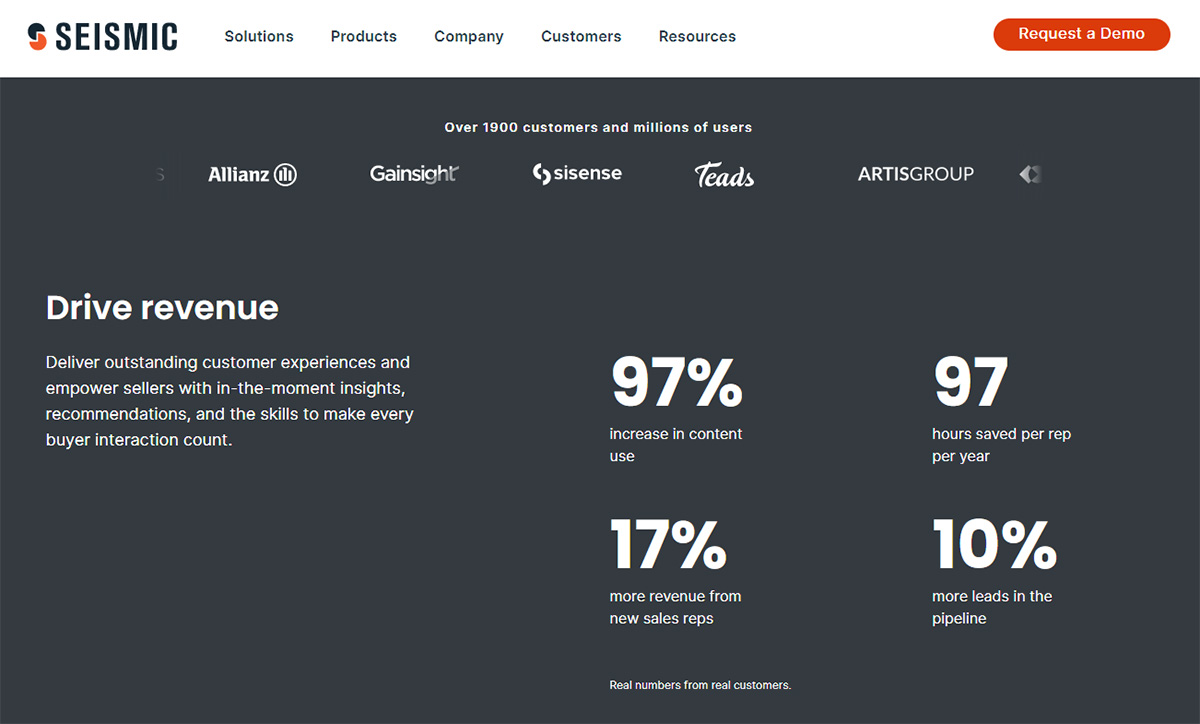 About Seismic
Seismic is a comprehensive sales & marketing enablement platform. Like Contently, it is designed to be integrated into a business's overall operations. But unlike Contently, it covers a lot more than just content strategy. Seismic is built to be the backbone of your business's entire marketing efforts. But for the purpose of this article, we'll be focusing on a specific application within Seismic's entire platform – its "Content Delivery" application.
The Content Delivery Application
Seismic's Content Delivery application is designed to help a business predict, create, and deliver actionable content across a business's entire operations. Unlike Contently, Seismic is less about creating content, and more about sharing content throughout an organization.
If this sounds confusing, it sort of is, but that's a good thing in this case. Seismic's content delivery will automatically send content to certain teams based on their role in the business. For example, if a certain sales team is frequently dealing with customers in a certain industry, Seismic will automatically send them news content which is relevant to that industry. This allows the team to stay on top of current news and events, and provide them with a strategic advantage when talking to clients.
Seismic's NewsCenter gives an administrator control over which news content is sent to which teams, and allows them to add commentary, explaining its relevance. You can also create custom landing pages for different teams, allowing them to access all of this information at their own leisure. There's a capable search function if they prefer a more hands-on approach. We know, that's a lot to take in at once. If you only want one takeaway, just know that Seismic is a tool for delivering relevant content across an organization to help teams succeed.
The Cost
Seismic, like Contently, doesn't come cheap. Remember that the Content Delivery application is just a single tool in a much larger platform. Seismic is, at its core, a platform to support and manage an organization's entire sales staff, and these types of software do not come cheap. Like Contently, you'll need to book a consultation, and a member of Seismic's team can evaluate your needs and provide a quote.
Pros
Proven sales & marketing management software.
Allows teams to receive relevant content when they need it.
Comprehensive tools to share, discover, and customize content.
Designed to facilitate and improve sales numbers.
Cons
Not a tool for creating content. If that's what you're after, consider Contently.
Requires extensive onboarding and training.
Contently vs. Seismic
At the end of the day, there are few reasons a business would be debating between Contently and Seismic. Both are designed for very different purposes. And while both platforms offer very capable content solutions, they barely overlap in their functionality.
If you are looking for a platform to help you create, manage, and optimize marketing content (content used to promote your business) then the clear choice is Contently. Contently is designed to facilitate this process, and the platform helps businesses create content that converts.
If you are looking for a platform for discovering content for internal use, then Seismic is the winner. Seismic helps you manage relevant content across your business, and gets it to your team when they need it to succeed. But do note that Seismic's content management application is just a small part of a much larger platform. No matter the choice, both platforms require a fundamental shift in how you do business. Both are platforms designed to act as a "backbone" for parts of your business, and require significant investments. If you're looking for a more basic content creation service, consider Content Refined.