Ultimate How-To-Guide For B2B Lead Generation

Your business needs to generate more leads! This post shows you how to get them in incredible step-by-step detail but with lots of fun GIFs thrown in!
Follow this from start to finish and you will have an efficient/inexpensive B2B lead generation system running for your business delivering you targeted leads every day!
Introduction
Results to Expect with This Guide:
Invest 10-12 hours to set this up
Spend $300-$775 on tools (less depending on how much work you want to do yourself)
Generate 5-30 leads per month
Email outreach sucks. You randomly send out emails that you hope will get read but usually just end up in someone's junk box. You know I'm right. You do it too, don't you? You see an email come through, immediately flag it as spam or junk and delete it before even getting through the first word in the heading.
Yet, businesses still send cold emails to prospects and clients everyday. Why? Because as much as we complain about them, they work! Or at least, they work when it's done correctly.
There's two types of marketing: inbound and outbound. In this post, we'll be focusing on outbound and more specifically, B2B lead generation. We'll go over how you can build your own world class "growth hacking" outreach strategy that is automated, cheap and most importantly generates results.
Why does this matter to you? If you're a B2B company, then email outreach is a must if you want to generate leads.
There's numerous software, programs, courses, and strategies on lead generation efforts but none of them cover everything – most just look at one major step and then leave the rest to you. Or many companies do a phenomenal job of this process and sell it to you as a service but they don't share the procedure behind their machine.
Here, we'll cover absolutely everything you need to know and how to do it, from setting up your email, to responding to leads.
In this post, I'm going to help you build and develop a successful B2B lead generation strategy.
So what is a lead generation strategy and how do we do it? An effective lead generation strategy, simply put, is the process of building up a list of contact information in your niche client base. For instance, an ad network that sells ad space on various websites would want to build a list of advertisers.
If you're a B2B business who works with other clients, whether you provide an online service, a software, etc. then you're in the right place.
Although this sounds simple enough on the surface, as we dive deeper into this post, you'll find out B2B lead generation is a little more complicated. I'll go over some of the basics here.
Before I get into the method, I want to touch on some important background info on marketing. If you want to skip this section and go straight to the strategy, click here [LINK].
Inbound vs Outbound Marketing
There are two main types of marketing: inbound and outbound. What are they and what are the differences between the two? Each one is pretty self-explanatory. Inbound marketing is any type of marketing a company does that brings traffic to their website. This can be something a company does itself, for example on-site SEO optimization or blog posts.
InBound
Outbound marketing on the other hand refers to any kind of marketing where a company initiates the conversation and sends messages or emails out to an audience. This generally consists of email marketing and/or sales calls.
Sometimes companies generate lists by purchasing them, gathering email address lists themselves or through their own customer base, or finding emails and numbers online, depending on who they're trying to engage with.
For example, a B2B company might gather lists through quick Google searches, while a B2C company would build an email address list slowly over time by having customers sign up in-store or through their website.
OutBound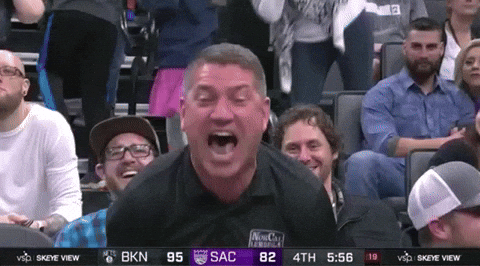 This next section we are going to introduce you to the B2B lead generation strategy we call the Caveman Method.
The Caveman Method for B2B Lead Generation
Alright, here it is. The Caveman Method.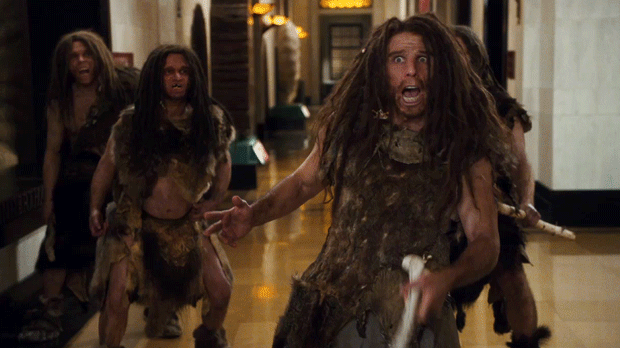 Why call it the Caveman method? Because what I'm about to show you is similar to the primal methods the cavemen used: they started out with almost nothing, created their own tools, went out and gathered the bare minimum resources needed, hunted down their prey, conquering others and battling their way to the top of the food chain.
This is exactly what you're going to do. I'm going to provide you with the bare minimum resources you need and you're going to grind your way to the top by generating leads and converting them to customers.
Over a short period of time and some trial and error, I've been able to create the Caveman Method and use it to develop an email marketing strategy that gets me crazy high open and reply rates, generates high-quality leads everyday, and converts those leads into sales. The best part … it's all automated. All you have to do is set it up, sit back, and watch the sales come in.
I started this marketing strategy at the end of last year after the acquisition of EcigMedia and since then my sales have almost tripled. The leads just keep rolling in!
What will this look like?
We're going to be covering a lot together in this article. So here's a breakdown of what your final product/procedure will look like when you're finished (plus a couple bonus sections to amplify this):
Find your niche audience and narrow down their needs
Create your templates based on the audience
Create your SOPs
Hire your VA
Develop your email campaigns
Set up Mailshake
Set up Zapier
Start building the list
Turn on the machine!
BONUS: Set up LinkedIn outreach
BONUS: Set up Facebook ads for retargeting
BONUS: Connect your Yesware or Hubspot to Gmail
Why choose the Caveman Method?
There's hundreds of strategies, tips, tools, techniques, and services out there for marketers. It's a massive need that companies need to focus on if they want to be successful. However, nothing out there covers everything in an "all-in-one" package quite like the Caveman Method does. Nor do they offer it with such minimal resources and costs. Below is a quick cost and time comparison I created to show you why the Caveman Method is the most efficient.
There are a few ways to go about this, so I've outlined all 3 methods to executing the Caveman Method depending on your resources ($ and time constraints):
Skinny Caveman
Pros: Cost-effective/cheapest
Cons: Heavy effort/time required
Time: 20-40 hours per week
Cost: $0 (not including your time)
Resources: AnyMailFinder, Hunter, Yesware, Excel
Average Caveman
Pros: Cost effective
Cons: Some effort/time required
Time: 10-20 hours per week
Cost: $100-150 per month
Resources: AnyMailFinder, Hunter, Yesware, Mailshake, Zapier, Excel
Alpha Caveman
Pros: Most effective, fully automated lead generating machine
Cons: Some cost required
One-time setup time: 10-12 hours
Time: 0-1 hour/week
Cost: $300-775/month
Resources: AnyMailFinder, Hunter, Yesware, Mailshake, Zapier, LeadsLI, VA, Upwork, Excel
Outline
To make things a little easier for you, I've broken everything down in sections and created a glossary, which you can find on the left side of this post. Feel free to click on any section to jump to it. Enjoy!
Step 1: Build Your Email list (Infinitely)
The objective of this section is to help you build your email list and understand your audience better. We'll also cover how to create an SOP (with a free SOP provided for you) and hiring and managing your VA (if you don't know what an SOP or a VA are, don't worry – we got you covered).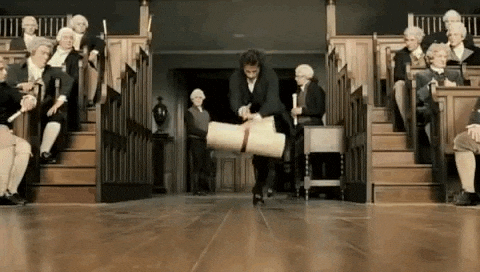 Who is your audience?
Understanding who your audience is and what they want is probably the most important first step you need to take as a marketer. Without this, any outbound content marketing strategy will fail.
You have to understand who your tribe of clients are. Your tribe is the target market or niche you're trying to contact and sell your service or product to. Your tribe consists of your core client base – the ones who "get" you.
Think of Apple – one of the largest and most well-known companies in the world. Can you imagine who their clients are? It's not hard to. Why? Because they have created an identity around their brand.
Now, obviously you're not Apple – and maybe you don't even strive to become as big as them, but understanding buyer personas is something you should know.
Here are some questions to answer which should help you figure this out:
What is the broad category of the field of your business?
What is you niche or specific focus?
What categories or groups of people/clients are in this target market?
Out of these groups, who needs you the most?
Go through these, find your tribe and create an avatar as your ideal client. What are the details of your avatar? Who are they, how do they look, what do they do, where do they live, what are their habits, etc. This quick task will help you narrow down your target audience.
Understanding who your avatar is as a person/company helps you fulfill their needs better. When writing content, always come back to what your avatar wants. Although this is intended to create a 'person' the same can be done for a company avatar.
If you don't know your target audience then you'll fail before you even get started. Since this procedure is targeted at B2B companies, you'll want to adjust it a bit and think of who your target companies are.
What do they sell? Where are they located? Who are their audience? What category of business/field are they in? What do they want? How can you help them get what they want?
Now that you know who your audience is, it's time to go out and find them!
Finding your audience
There are a few key techniques that marketers use to find emails and other contact information for companies.
The major advantage you have as a B2B company is that other companies information is generally easily accessible on the internet. Whereas a B2C company would have to gather client information, most likely focusing more on inbound marketing.
Finding the companies you want to reach out to isn't rocket science, but does require some effort and knowledge to do. This is where it's important to understand your niche and target audience.
NerdyData + BuiltWith + SimilarWeb
I like to use a combination of the following: NerdyData, SimilarWeb and BuiltWith to find companies. These are all similar tools but used in combination can be very powerful to help you gather lists of potential clients.
NerdyData
You can check out NerdyData here. There are a few ways to search for prospects using NerdyData, but the overall idea is simple.
NerdyData allows you to run a report on technologies that complement or compete with your product or service or your client's products or services, then collect the data to get the contact lists, domains, emails, etc.
For example, to use a broad example, let's say you wanted to find every online retailer that uses Shopify. Just type it into the search bar and NerdyData will generate all websites that use Shopify integration.
You can also do this for unique code snippets depending on what/who you're looking for. For example, if you want to find sites that are using a specific WordPress theme, extension or plugin, you can go to their site, right-click, select "view source" and find a unique piece of code in the site that only that theme uses.
Input that snippet of code into NerdyData and it will pull any site that is currently using that theme. This technique is a bit more advanced but once you do it a few times, it's easy to do.
A simpler technique is to find competitors by refining your search using keywords.
Type in a keyword that you want to find (this would be a competitor), then add in another keyword that must be used (you can use this to narrow down your search to a location/region or another specific keyword), and then finally add in a keyword that you don't want to be searched (this could be your company name, to avoid reaching out to clients that already work with you).

Refining your search is useful for identifying sites that are mentioning your competitors but are not doing the same thing you are. Try it out for yourself here!
BuiltWith
You'll want to use this as a research tool before you use NerdyData. Simply put, BuiltWith allows you to look up the different technologies that other companies and sites are using. Check it out here.
For instance, you can look up a competitor to see where their site is hosted, as well as any marketing analytics software they're using. Once you've gathered this information, you can then input it into NerdyData to see what other companies are using these technologies.
You'll want to get the paid version of BuiltWith in order to get emails and more information, but it's well worth it for the amount of leads you'll generate.
Feel free to get creative with your searches: you can look up companies that use a certain CRM, certain analytics tools, certain marketing tools, run certain ads, etc. The different possibilities are endless, but make sure not to get too carried away and outside your niche.
You can use BuiltWith by clicking here!
SimilarWeb
This tool allows you to measure the traffic scores and sources of traffic for millions of sites. SimilarWeb offers a free trial but limits your search results, so I'd highly suggest paying for the full version – again, the benefit you'll gain from the amount of data you'll gather is worth WAY more than the cost of these tools.
After you've found your competitors using NerdyData and BuiltWith, you'll want to run some of those (I suggest using the top competitors) in SimilarWeb.

When you run a site through SimilarWeb, it generates their traffic ranks and data, but more importantly it pulls referrals. These are the top sites that are driving traffic to your competitor's site and is very valuable to you.
Go through a handful of your competitor sites and you'll get a pretty good list of where their referrals are coming from.
If they're getting a lot of referrals (which you can see by the percentage), that means they've found a good source for gathering prospects. Find where these are coming from and how you can replicate and improve on their referral strategy.
You can also look up your competitors keywords, which can then be translated and used with NerdyData. It's also useful if you're looking to increase your own keyword rankings, but that's a different topic of conversation.
Check out SimilarWeb here!
PRO TIP
Although this won't directly lead to generating leads, if you need help narrowing down your target audience and interests, you can use SimilarWeb's Audience interests to find what your competitor's avatar and audience looks like. In turn, this will help you develop a better understanding of your potential clients.
Marketplace Method
This is another, simpler method to use. This method is very effective if you're looking for companies that sell products. Here's how to do it:
Do a quick Google search for the niche you're looking for. As an example let's use vaping/E Cigarettes.
After a quick search we find a few sites that sell vaping hardware and e-liquids.
Looking through a few of them, I want to find ones that sell multiple different brands. What your looking for here is basically a large marketplace of brands.
You should quickly be able to find a handful of sites like this. Once you have, go to the "Brands" page of the website. Note: if the website doesn't have a section that lists all their brands, don't worry. Try going to a "Products" page or something similar, where you'll be able to see all the different products and brands they offer.
Here, you'll be able to see a number of brands they distribute. In this case, we just found ourselves 1,000+ brands … jackpot!
This technique allows you to save yourself hundreds of hours of searching for brands and companies in your niche. Although in this example we have an ideal scenario, other target audiences might be a bit more difficult to find.
However, I guarantee that the lists you're looking for are already built out and just waiting for you to go get them.
The Last Place Technique
This one is pretty simple, however is only useful if you are looking for companies that are in need of marketing or advertising.
If you're not a marketing or advertising company yourself, then feel free to skip this section … however if you are someone who is looking for companies that need help with their brand recognition, getting more coverage, increasing their rankings in Google, etc then definitely read on!
Like I said, this technique is very simple but can be extremely effective.
Do a quick Google search for the niche or companies you're looking for; when you do, go to the very last page of Google for that search; starting from the end, work your way backwards and record all the companies you find on those last pages of Google. Only work your way up to about page 10, then stop.
What's the reason behind this? Any company that is ranking low in certain keywords in their niche is either a) not doing any marketing or advertising for their brand and needs to start ASAP, or b) doing a very poor job at marketing and need help ASAP. Either way, you have an excuse to reach out to them and let them know you can help.
This not only helps you find companies, but also helps you find ones that are in need of your services.
Gathering Emails
The methods above will help you find businesses, but finding their emails is a separate task altogether.
Most companies will have their emails listed on the site under the "About" or "Contact" page, however sometimes they only have a general inquiry email, which isn't always the most effective way of reaching out.
Don't worry – there are a couple different tools you can use to gather emails once you've built your list.
AnyMailFinder: You can check it out here. AnyMailFinder is one of my favourite programs to use for finding emails. It's simple and one of the most effective tools out there for gathering emails.
It's very easy to use, just sign up, and search for either the website/company name and/or a person/job title at that company. Any combination of these two search functions can be used.
AnyMailFinder will find all verified emails that exist at that company. It's as simple as that! Again, you can check it out here.
VoilaNorbert.com Is another option that I haven't used extensively but can integrate nicely with MailShake.
Hunter.io: You can sign up for Hunter.io here. This is very similar: you just enter the company name or site and it generates every email that exists for that company. It also lets you export the emails and contact info to a CSV.
Hunter.io also offers an easy-to-use mail tracking tool in addition to it's mail finder. This is a great add-on to using Hunter and will keep your costs lean because it's free to use.
You just download the extension to your browser and it allows you to see when emails were opened, how many times they were opened, and reminds you when to reply. That way, every email you find and contact won't get missed!
Finding emails can be tricky so I highly recommend using a combination of AnyMailFinder and Hunter.io. 
Here is a comparison of many of the email finding tools…
See an in depth guide on how to find email addresses here.
PRO TIP
There is a bit of strategy that needs to be used here (which you should share with your VA, which we'll cover in the next section). If AnyMailFinder or Hunter.io finds hundreds of emails, you don't want to bombard the company with sales emails to every employee that works there. Focus on emails that are related to marketing, sales, advertising, or are directly to the CEO.
PRO TIP
Check out this 6 Step Outreach Cheat Sheet created by Respona for some great tips on how to increase volume while also keeping your outreach personalized.
Creating Your First SOP
What's an SOP? If you don't already know what a Standard Operating Procedure is, don't worry because we're about to nerd out together on some SOPs.
An SOP is a set of step-by-step instructions compiled by an organization or company to help employees carry out complex routine operations. The goal is to carry out procedures efficiently, effectively, producing quality output and performance, while reducing miscommunication and missteps.
They're generally used at large companies and businesses in manufacturing industries, however the effectiveness of a good SOP to a marketer should never be underestimated and can be used just as effectively by smaller businesses.
Below I'm going to go through the steps on how to create your own SOP, however I've already created one for you here for our lead generation strategy. If you want to download it for free, just click here!
How to Create an SOP
In this section I'm going to go through the steps of creating an SOP for the Caveman Method, however if you're looking to create an SOP for something else, this is still useful as it goes through most of the generalities you'll need to know. If you want to skip this step, just download my free SOP here!
First, you'll need to outline what your objective is. For example, with the Caveman Method our objective is to increase efficiency and sales by building an automated B2B lead generation machine for our B2B business.
Second, outline the first step of the procedure. In this case it would be understanding our target audience and finding contact information on them. In other words, building the cold contacts list.
Here you would want to choose 1 or 2 techniques I outlined above on generating leads, and explain them in depth using a step-by-step guide and screenshots/pictures if needed (highly recommended to use screenshots).
Next, explain how to execute the email outreach. The key here, and throughout the entire SOP is to explain everything in detail, even if something seems obvious. The obvious steps are usually the ones that are missed.
Here, you'll want to create the email templates, go through how many emails will be sent out, how many should be sent out per day, how many email addresses need to be gathered and sent out per company, etc.
By the time you're finished your SOP, you should be able to hand it over to someone who doesn't work at your company or in your field (no expertise or knowledge in content marketing) and after reading it, they should be able to fully understand how to complete the procedure from start to finish.
This is actually a great additional step to take in order to make sure your SOP is done correctly: hand it over to a friend or peer and have them provide feedback. If they don't understand it, or get stuck on any of the steps, then you need to go back and be more thorough.
Again, the point of an SOP is to carry out procedures efficiently and effectively and then be able to pass along those procedures to anyone in the company and execute them easily using the SOP.
Why Are They So Important?
A number of reasons:
Creating an SOP once will take time and effort initially on your end. However, once it's done, it eliminates miscommunication and missteps by the persons executing the procedure. By following the steps listed in an SOP, the procedure is executed perfectly and there's no need for wasted time and effort in the long-term.
It eliminates micro-management and allows employees to be in control of the procedure. This is beneficial both ways. For you, it's great because you don't need to be micro-managing multiple employees which allows you to spend time more effectively. For the employee(s), it allows them to have more autonomy when working on tasks without having to bother you or others constantly.
Once it's created, it can be passed on to anyone in order for a procedure to be completed. Unfortunately, it's unlikely you'll have the same employees working for you all your life, and when the time comes to either replace one or hire new ones, SOPs are a simple way to pass work on to someone else.
If you ever forget a step or a procedure, SOP's make it easy to go back and find it. You can organize them in a Google Drive folder, and if you ever need something, you can find it within a couple minutes. Again, no wasted time or effort.
Hiring a Virtual Assistant (VA)
What is a VA and Why Do I Need to Hire One?
A VA, or Virtual Assistant, is used when you need to outsource work that you don't have time for but can be done easily by someone else with a simple SOP. All top marketers should be using a VA.
To watch my tutorial on how to hire the best VA for your company, check out my video here . If you prefer to read the steps, I'll go through them here as well.
How To Hire and Train Your VA
Personally, I like to use Upwork when hiring my VA's. If you don't know what these services are, I recommend familiarizing yourself with it. For my example here I'll use Upwork.
1. Go to Upwork, log in or sign up if you don't already have an account Go to post job. Write out a title, description and all other details of the job. Key thing we're looking for here is a) someone that is dedicated and will prove to us that will put in the work and b) someone who has good English, writing and research skills. When you're ready, post your job!
PRO TIP
When creating the job post, you can set up a short English test for the applicants to complete as part of the application. I usually write a simple sentence or two (make sure it uses commas and periods), then purposely place some grammatical errors in it and ask the applicants to rewrite the sentence correctly. This is able to give you a good idea of which applicants have the English skills needed.
2. Once you're job is active, wait a few hours, come back and sort through your list. The things you should look for when sorting through your applicant list are:
a) number of hours worked on Upwork,
b) feedback/rating of 4 or higher,
c) aligned with the skill sets required, and
d) English proficient.
As you begin sorting through your applicants, any that you are highly interested in, open their profiles up in a new tab, then when you've gone through everyone, you'll have the top applicants separated from the others.
PRO TIP
A quick look through an applicant's previous experience will give you a good idea if they are a good fit for what you're looking for. For example, have they completed jobs/tasks similar to what you're asking? If so, are their ratings high and have they completed a lot of hours of work within that skill set? Long-term contracts/jobs are always a good sign.
3. Once you have your best applicants, sift through them and narrow it down to the top two applicants and hire both. Limit their hours to something small (15 hours per week or less). Upon this initial hire, have them do a short research task, which will help you verify their skills and if they are suitable for the job. Think of this as a test where you can evaluate them before hiring full-time.
PRO TIP
Make the test relatable to the job/skills you're looking for. For example, if you're a B2B looking for other companies, ask each VA to find 30 companies within your niche market, the details of each company (name, website, email address, phone number, etc), create a Google spreadsheet and share it with you.
4. After they've completed the task (which, depending on the task, shouldn't take longer than a day) evaluate which applicant you think did a better job. Some things to look for are: how quickly did they complete the task? Were they responsive? Did they go above and beyond the task requirements?
5. After you've evaluated, choose the best applicant for the job. Congratulations you've just hired your first VA!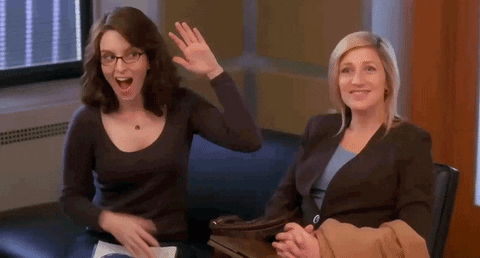 Training your VA
We're not training a VA on any certain set of skills here. If you followed the instructions above then your VA should already be proficient in their skillset and won't need any extensive training. If you find that you're constantly micromanaging then you need to find a new VA.
Instead, we just want to train our VA how to complete the task at hand by providing them with the appropriate SOP. In this case, your SOP will explain how to find other companies in your target niche and what information they need to gather on those companies.
Generally, the VA will input these into a Google Spreadsheet which will be shared between the two of you. This way you can track and monitor the work easily. There are some other important benefits to working in a Google Spreadsheet that help automate this entire process, which I'll get to in Section 3.
Alternative Option: Do It Yourself
Although I do not recommend doing research tasks yourself (as your time is better spent on higher priority tasks), it is something that you may consider or do based on how lean of an operation you're running. However, with a VA, this task will require minimal to almost no effort on your end plus a small fee (most VAs are only $1-3 per hour).
If you're considering doing it yourself, here's a pros and cons list below that you should consider before making the decision:
BONUS!
Sign up and get the template that my VA uses!
Step 2: Email Content Creation
You've created your SOP, hired your VA, and begun building a list of potential customers. You're almost ready to start sending emails, but before you do, you need to create some content for them. It's important to develop engaging email content to help increase open and reply rates, which in turn will lead to higher conversions.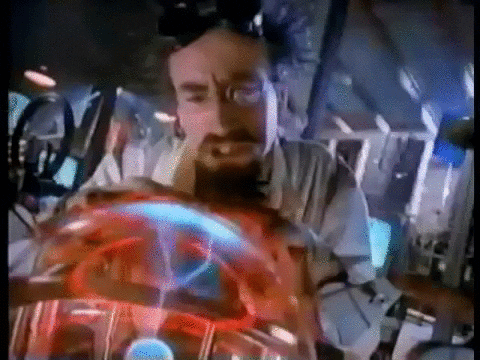 FREE REPORT: B2B Lead Generation Marketing Trends (2019)
I took the liberty of creating an updated report on B2B lead gen marketing trends for 2019 in order to give my audience a better understanding of what the current and changing trends have been.
If you're interested in learning more about where we currently are and where the industry is heading, you can download out the free report below.
Understanding Your Audience
I know this is the second time I've brought this up, but it's one of the most important factors in creating an effective lead generation strategy. If you don't know your audience, you're doomed to fail.
We've already created our avatar, narrowed down our niche, and you should have a pretty good understanding of your audience by now. But … we need to know how to speak with them.
There's a couple ways to figure this out. You can test out different emails, which we'll get into in more detail throughout this section. You can also try an "Ask Campaign".
What is an Ask Campaign?
Marketers use this strategy to get inside your customers mind in order to understand and connect with them better. The indirect way of doing this is building your avatar and market research. The direct way is the Ask Campaign.
The concept is simple: ask your audience directly what their biggest challenges, struggles or problems are in a particular subject. These answers are invaluable to marketers because you're able to talk to them in their language, helping build rapport through feedback.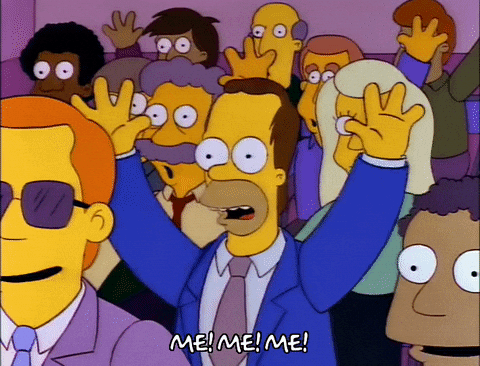 Who should you ask?
As you begin to build out your email address list, send out some test emails to 10-20% of your list.
Social media channels are also a great platform for the Ask Campaign – your Facebook or Instagram followers are generally very vocal.
Don't have a large social media following? Try hopping into Facebook groups within the similar niche and asking questions – this can also lead to some customer acquisition.
What should you say in the Ask Campaign? Keep it simple, direct, and make sure it's helping you better understand your audience. Here's a quick template:
Hey there – I noticed we had similar interests and wanted to reach out and ask a quick question. My name is __________ and I work in the _________ industry.

I'm thinking about making more content about how to do ___________. What's your biggest problem when it comes to ___________?

Thanks!
I asked what their main problem or struggle was, kept it simple and direct without drowning the email with too much content.
Whether you provide a service or product, an email template like this will work, but be sure to alter it to suit your own needs.
Notice how the first line immediately engages interest and how I kept it in the top line of the email. This way the reader will see that line in the email before they open it. Also we're not asking for much here … just some feedback and opinions, which people love to provide.
As you get feedback, compile the answers in a spreadsheet, tag and label them. This allows you to categorize the answers, find similarities amongst them, then prioritize the most important ones.
You discover what your audience's biggest problems/struggles are and get a feeling for how they like to communicate. These problems are exactly what you need to be creating your email content around.
These are what we call the false beliefs of your market (which we'll get into later).
PRO TIP
Look for the most in-depth answers. Generally, in-depth answers provide much higher quality and truly capture your ideal client's voice. Make note of all the in-depth ones. When you start creating your content, remember the name of one of the in-depth responses, and imagine that you are writing the email directly to that person. This makes you write much more personally and create engaging content.
Creating Great Content
Now that you have an idea of how to communicate with your audience, you need to start speaking their language! Before we get into that, let's look at the 3 keys to getting a high conversion rate:
Capturing – getting a companies email address or contact information. This involves market research and the B2B lead generation tactics I went over.
Lead Nurturing – once you have someone's contact information, you need to build rapport and trust with them. Understanding the clients, their needs, and their problems.
Persuasion – pushing them over the edge to make the sale. Helping them understand why your service will eliminate their problems.
Lead Nurturing
Your first reaction will be to tell people everything you do by explaining your company, backgrounds, services offered, etc … this makes the audience tune out.
Instead you need to speak from the clients' point of view, not yours. Be sure to use the right words and communicate in the right style. What businesses are you talking to and working with? Find the words and language they use and generate your email around that – don't use words outside their vocabulary.
Focus on outcomes: the client's outcomes come first. What are the outcomes your customers will receive? What do they need? Design your offerings around these and convey the outcomes they are getting with your service.
Write from their perspective: let them know you really understand them and their needs. Use phrases like "You're probably thinking …" or "You know what it's like when …"
Write the content as if they wrote it – "I hate it when this happens". Think about whether your customers are visual or auditory listeners – if so, then maybe including a short video or infographic is necessary.
The 3 pillars to connection
Character – it's difficult to connect with a brand or company but easy to connect with a person. At the end of the day, when you reach out to another business, you're going to be talking to one (or a couple) individuals, so building your character is very important for rapport.
False beliefs – what are the objections people have to your service? These are called false beliefs. Breaking them will help convert more clients and create long-term relationships.
Offer – presenting your offer or service in a way where it's a no-brainer for the client. In other words, you make this so convincing that they can't say no.
What about when someone says no. What do you do?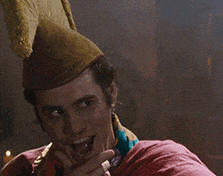 How can you overcome risk aversion with your audience? Understanding why people say yes or no and what motivates them is the key to understanding your audience. So why do clients say no?
It might be because you're giving them too many options. Think of the analogy of too many items on a menu at a restaurant – studies show that customers like smaller lists of options because it makes their decision process easier.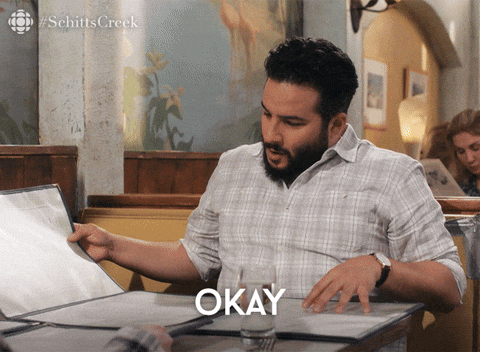 Too many options leads to indecision and a higher chance someone says no. So you should limit the number of options you offer.
Another factor is uncertainty about the future. Sometimes a client won't act because they're unsure that the service will provide them value.
So help paint a picture for them – what outcomes will they receive from your service? What are the negative consequences the customer will experience if they don't use the service.
A way to alleviate this is offering a 100% guarantee that your service works or money back – this removes the risk for the client and generally no one ever asks for their money back.
Finally, there's fear of regret. People hate to be wrong and so it's easier to not make a decision than to make one. Helping your clients understand the decisions they're making will decrease the risk of saying no.
Determining Your Value and Setting Your Price
To have a successful lead generation strategy, you need to understand the value your clients place on your service. Understanding this will help make the process more meaningful for your customers and make them more confident in working with you/making the purchase.
Look back at your avatar and write down the top 4 or 5 problems you avatar has that you can help solve. What are the benefits and what are the negatives if they don't use your service?
Now, identify a dollar value based on this.
What is the ROI and what does that look like for the client?
What pain will be relieved for them by using your service?
What limitations will be removed for them?
What are the losses if they don't use your service?
What does it cost them? What expenses (if any) will they incur if they don't use your service?
How much longer will it take to hit their goals if they don't use your service?
Go through all these questions and answer them from the perspective of the client in order to help you better understand the value for them.
Understanding the Types of Buyers
Although businesses are all generally run in a similar fashion, the people working at those businesses do not act or spend in the same way. There are 3 types of buyers and it's important to understand each one, recognize when you're talking to them, and then adjust your pitch and language in order to increase your chances of closing a sale.
The Tight Buyers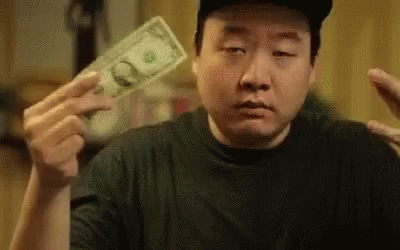 These people don't like to spend, are tight with their budgets, feel buyers remorse more so than others, spend less than what they actually want to spend, budget and plan more than others, and take time to think about the decision to spend.
With tight buyers, you don't want to use any fluff – instead just go with the facts. In other words, don't BS them.
The Spenders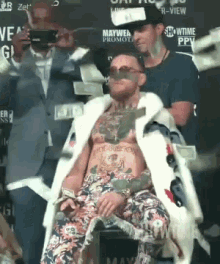 These people don't care about budgets or spending plans. They love to spend their money and are more inclined to buy at higher prices. They also act emotionally and are easily convinced through images and stories. Don't use too much data or analytics with these people.
The Average Buyer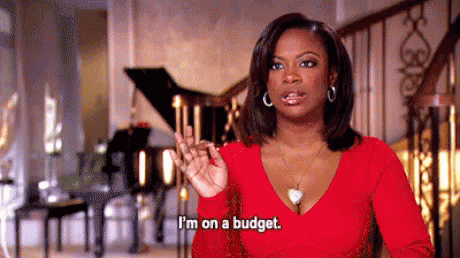 They try to save money where they can and then spend money only where they think it's most efficient. They have a budget but aren't always strict about it. This is about 70% of all clients. These buyers like facts but can also be engaged by the messaging of your content. Creating a relationship is very important here. They may not reply to your first or second email, but if you catch their attention, they're open to hearing your pitch. Using risk-free tactics (like 100% guarantee) is useful.
Crafting Your Subject Line
While there's no secret phrase or words or sentence to ensure you get 100% open rates with your lead generation strategy, there are useful tips to crafting quality content that engages your audience.
Your subject lines are probably the most important factor for why people open emails (the other factor is who the email is from). Make sure to include curiosity over offering a solution. You have to make people want to guess what the answer is or want to find out what it is.
Remember: People love secrets, even when they're not actually that secret. By creating curiosity, you're giving them value without giving anything away. For example: "This Secret Simple Trick Will Help Drive More Traffic To Your Website Instantly" or "How This Simple Strategy Can Help Increase Your Google Rankings".
Here's some links that offer great examples of high performing subject lines:
39 Email Subject Lines That Get Opened, Read and Replied To
55 best cold email subject lines
Cold Email Subject Lines: 12 Best Practices + 38 Examples
39 Battle-tested Cold Email Subject Lines That Will Help You Get Anyone's Attention
27 Follow-Up Email Subject Lines
Make sure that your subject line is relevant to the rest of the email. Don't bait and switch people. Yes, we're trying to get clicks and opens, but that's just the first step. Once they've opened the email, we still have to sell them and provide value.
If you can't think of anything clever, subject lines that start with "How to" always work well. For example, "How to Rank on the First Page of Google" or "How to Instantly Drive More Traffic to Your Website".
After you've crafted your subject lines, make sure to test them like crazy! We'll get into A/B testing in more detail below.
Using Social Proof
No matter the type of buyer, using social proof to provide value is always a good idea. When a client doesn't know what the best decision would be, they will look at what others are doing to make a decision – it's in our nature to do so.
Think about it … when was the last time you bought something and read the reviews on it before purchasing? It happens all the time.
Including success stories, reviews, etc are very important and worth the effort to allow your clients to seek reassurance from others to justify their decision.
Ratings and/or reviews are great to include on your website or landing page (or even in your emails). Having a separate section for reviews on your website is a good idea.
Telling the client a quick story that they can relate to is a great way to connect and increases the chances of creating rapport and making a sale. It doesn't have to be long-winded or detailed. Instead use a story of a client that used your services and show how they benefited from it.
People are more likely to connect with you if your social proof is similar and identifies with your prospects. Helping prospects visualize how the service will benefit them allows them to create an image on how it works. People will always follow the crowd – the higher the source of credibility, the better your chances are. Create some FOMO!
Important to note that sometimes having no social proof is better than having very little. If you're just starting out or just haven't had the time to gather testimonials and/or reviews, then not including any social proof is better for now.
If you're a new business, then start gathering social proof with every new client that comes through the door to build up your rapport. If you're a well-established business with previous clients, email them and ask for a testimonial to start building up your social proof (the email doesn't have to be fancy or full of fluff – most clients are happy to provide testimonials, especially if you tell them you'll put it on your website).
Call to Action
What is a call to action? It's something that you will direct the client to that will lead to the desired course of action you want them to take. Sounds simple enough, but what is that action?
This doesn't always have to be to a sale. You can direct them to scheduling a phone call, registering, filling in a form, etc. Leading to a sale is obviously your ultimate goal, but doing it directly sometimes decreases your chances. Sometimes it's better to get on base and work your way around them, instead of going for the home run.
So how do you write an effective CTA?
Using directive, action-oriented language Examples: "Join now," "Buy Now," "Receive this"
Personalizing the messaging
Using the customer's voice/perspective
Including a button or link (make sure to track clicks and opens on any links)
Addressing their problems/issues (removing false beliefs)
Using scarcity and implying desirability. Example: "Limited room available!"
Stick to your limitations (don't overpromise)
Content Emails vs. Marketing Emails vs. Sales Emails
Believe it or not, there is more than one type of email you need to be sending to clients. Again, while getting the sale is your main objective, developing rapport is the key to success. So let's quickly go through them:
Content Emails
The purpose of a content email is to provide some value to your audience, with nothing expected in return.
By giving them something of value for free, you will build credibility and create an effect of reciprocity – the more value you give out, the more inclined people will be to reciprocate that. It's in our nature to do so.
This is called the law of reciprocity. People want to unconsciously give back to someone when they are given something.
There's no general template for a content email because the content/value you decide to share will be based on your niche industry and audience. To give you some examples: a guide to help them drive more traffic to their website, a template they can use, a link to a social media group (like a business Facebook group), or a link to a helpful article.
Direct Marketing Emails
The purpose of content marketing is to target a false belief that your clients have and break it. Here you can include a story of how you helped a client achieve something with your service – this should trigger some emotional response and connection with your audience.
You address the false belief, break it with your story, then pitch at the end of the email. This one is more flexible in terms of what you write about – if you don't have a good story, then it can be more about addressing the false belief and breaking it down.
Sales Emails
The purpose is to move someone to make a buying decision. These emails should be engaging, read by your prospect and be the final email before the sale occurs.
After reading this email, they should be primed and ready to purchase your service. Make sure to include social proof, speak to their desires, remove any false beliefs, and create some urgency/scarcity.
Here you can call out their problem to them directly:
Are you having problems with ….?
Are you struggling with ….?
Are you tired of dealing with ….?
And finally make sure your call to action is clearly stated in there.
Don't Be Spam
With all the tips and strategies being shared here, it's important to keep in mind that you don't want to sound like a spammer when creating your email marketing campaigns.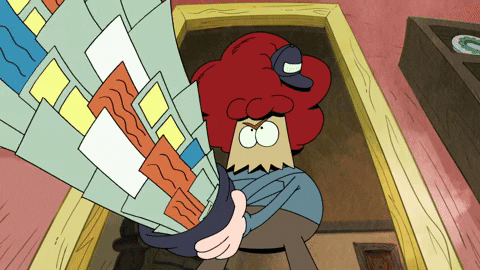 Although the CTAs and subject lines have worked very well for me, there is a fine line between good content and spam. So when you're crafting your subject lines and email content, think of it from the prospects perspective.
Does it sound like spam? Would you click on it? Have you ever received emails like this before? If so, have you clicked on them?
Consider all these questions during and after the content is created. Remember, you only have one chance at a first impression. If you're flagged as spam, that's the end of the line for you and that potential sale.
Email Campaigns
Now that you know how to craft your email's content, it's time to put it to good use!
What is an email marketing campaign? It's a set of one or more emails designed for some purpose, which in this case would be getting a sale or conversion.
The way marketing campaigns are designed can vary depending on your goals or objective. The purpose of each email can even vary – you might want to promote a specific product or service, drive more traffic to your social media pages to increase followers, inform you audience about an event, pushing people to a phone call, etc.
There are two main ways to send out campaigns: as broadcasts, which is done manually and based on a predetermined time and date.
Or automatic, which is based on an action or event/when something happens. In this post, I'll be teaching you how to automatically send them out as that increases your conversion rate.
PRO TIP
Determine your objective before setting up your campaign. It's important to keep in mind what your objective and CTA are when creating your email campaigns. Depending on what your goal is, the campaign structure can change.
For example, let's say you want to sell a service. You may want to create a 4 tiered drip campaign, where the first email is simply an introduction with a simple ask, such as "What are you looking for in an advertising service?".
Or maybe you just share a quick article with them to create some rapport and a relationship.
Then maybe the next email you address their false beliefs – again creating more rapport.
In the third email (assuming there's no reply), you try and push to a call.
And finally in the last email you create some scarcity as a last chance for them to get in.
This structure is useful for a sales email campaign, but might not be ideal for every business. That's why it's important to figure out your objective, who your audience is, then include all the tips and strategies outlined in Section 2 above.
There's a lot of debate on how many emails is the right amount when setting up a campaign. The truth is there is no right answer. Each campaign will be different depending on your service or objective and audience.
Maybe you want to start out with a few content emails to build rapport, then a few sales emails after that. Or maybe jumping to a sales email right away and sticking to 2-3 drip emails is right for you. Personally, I find 3-4 emails work best.
Split-Testing
Assuming that the goal of your email marketing campaign is to get prospective clients on your website or social media channels or make a sale, then there are a few important factors we'll need to look at:
Open rates: this is the percentage of emails opened that have been sent
Click-through rates (CTR): this is the percentage of people that clicked on a link in your email from the number of emails sent
Reply rates: this is the percentage of people that respond based on the number of emails sent
Things that you'll want to test are your subject headline, your CTA, and the content of your email.
Test out a few different options and evaluate every week or so. Which headline got the most clicks and opens? Which content had the most positive replies? Did any of your emails receive negative replies? If so, what were the replies?
Some different techniques you can try are short form vs long form emails; benefit driven emails; content vs sales emails; number of emails sent in a campaign; altering your CTA; and asking questions in your subject headline.
You should be testing frequently and always improving. Make sure to keep note of all replies and statistics so you can change anything as needed.
I'd highly recommend getting Yesware for your email provider. It's a very simple software, cheap, and will save all your templates and track all of your email opens, clicks and replies.
Sales Pipelines
A sales pipeline is where your contacts turn into paying clients. Any successful email marketing campaign will have a solid structured sales funnel around their B2B lead generation efforts.
As a company builds its client list and executes cold outreach, clients go into the pipeline and work their way through until they become a paying customer. This is where you track the buyer's journey. The sales or content marketing team will move prospective clients through this sales funnel as they progress through the sales process.
Here's an example of how a sales pipeline might look:
As you can see, in this scenario we move our clients from the "Contacted" tab over to "Active Campaigns" and then once the campaign is completed, they move to renewals. Hubspot is great for managing our sales pipeline and contacts, which is a simple and cost-effective way to manage B2B lead generation.
All sales funnels will look a little different depending on your client base, procedure for sales, and internal structure. However, whatever that sales process is within your company, that's what your pipeline should consist of.
You might be saying "well that seems simple enough … why do I have to record and track a client's progress throughout the sales process?".
Trust me … you do.
As your sales leads and client base grows, you'll begin to lose track of who you've reached out to, who is interested, who isn't interested, who needs to be contacted again, who the big clients are, who is currently running campaigns, who needs renewals, and the list goes on and on.
As we continue through this post, you'll get a better understanding of how to do B2B lead generation and convert clients, and as you do, you'll see how creating and maintaining your sales pipeline is crucial to sales.
BONUS!
Get our set of Top performing Email Templates
Step 3: Automating the Process
You've done a lot of the hard part so far – congrats! If you stopped here and continued everything manually/with your VA doing the outreach, you could complete all the steps without automating everything.
However, marketing automation allows you to get an edge in two major ways: cost savings and efficiency.
With automation, you'll create a well-oiled machine that pumps outbound sales to you everyday.
In this step, I'll go over everything you'll need to do to get the outbound sales machine running, including setting up your sheets, your Mailshake account, your Zapier account, and integrating Calendly.
What is Marketing Automation?
The concept is simple, but might be a bit different than what you've had experience with in the past when it comes to marketing automation.
Most businesses use tools like SendGrid and MailChimp to send mass email blasts to their email address lists. Using these tools are great when you've built up a loyal email list and want to update your list on sales, company changes, etc. It's generally best for B2C and as a form of communication rather than outbound sales generation.
The Caveman method allows you to create unlimited outbound sales through an automatic process, with minimal effort and management from you. Once you've built a loyal customer list, using mass email blasts for updates can be very useful and something to consider, but not something we'll be covering here.
Why Automate? Why Not Send Manually?
As I mentioned before, automating your outbound emails will save you money and generate much more sales leads than if you chose to do it manually.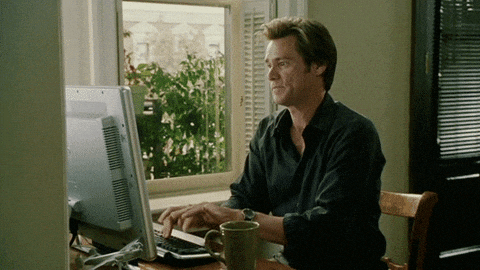 There is cost and effort required during the initial set up but in the long-term, the costs are minimal and after everything is set up, the effort required by yourself is about an hour a week at most.
Not only does it make your life easier, it's smarter. If you do manual outreach at the same pace your automated machine will do, you'll not only burn out but you'll most likely get flagged by your email server.
First Step: Setting Up Your Sheets
First things first: make sure your VA is generating a proper and effective list of potential customers for you within your target niche.
The VA should be updating this list in a Google Excel Sheet. If they're not (or if you're not using Gmail/Google docs), I highly suggest you do. Having a live sheet you can monitor with your VA is important. Not to mention, the tools you'll use in the marketing automation process work well with Google docs. It's simple to set up:
Build the SOP and documentation for your VA to use in a Google Spreadsheet.
2. Share it with your VA and explain the procedure to them.
3. As they update the sheet in real-time, you'll be able to monitor it and ensure everything is running smoothly.
4. The marketing automation process (outlined below) will allow you're VA to enter information and new emails to go out automatically.
PRO TIP
I like to include a quick SOP in a separate tab for my VA in the Google Sheet, that way as they're completing the task, they can have quick access to the procedure. If you want a copy of the exact sheet and procedure I use, you can download it here!
Second Step: Setting up Mailshake
Mailshake is a program that allows you to send emails out automatically.
It's different from SendGrid, MailChimp and ActiveCampaign because of the way it sends emails out. While those other programs will send out mass blasts to giant lists, Mailshake will send out emails one by one through your mail provider.
There's a couple key benefits to using Mailshake:
you can schedule emails to be sent out individually rather than as a mass email,
and you're emails look like they've been sent out individually/organically.
What do I mean by that?
With software like MailChimp, emails are sent out with templates designed by MailChimp and the recipient can easily identify it's an email sent by MailChimp. Most recipients are turned off by these emails or just see them junk mail.
Mailshake on the other hand sends your email as if it were being sent directly by you, through your email provider. There's no difference and no indication that it was sent by a mass email software. This makes your recipients believe that you are individually crafting and sending emails to them directly.
Below I'm going to outline the set up procedure, but if you want to download the SOP for it, just click here.
P.S. In the downloadable version, I also include a bonus Hubspot integration that's not included in this article.
Once you've created your account, choose the "Basic" package (you won't be requiring anything above this package for now).
After you've set up your payment method, you'll want to do some quick set up before setting up any campaigns.
Click "Mail Accounts" on the left hand side and edit your signature.
I like to include my name, title, website and photo of myself to build some credibility with clients and show them I'm a real person.
The signature you see in that screenshot is a specialized GIF signature that links to a download page, with the incentive being that our extension is only one-click away. This is not something you have to create, however if you do have the capacity to animate your signature, it's definitely a huge advantage.
PRO TIP
If you don't have a professional headshot of yourself, don't worry. You can make your own pretty easily. Find a lamp or a room with good lighting, stand in front of a white wall, clean yourself up, put on a nice shirt/top, and take a quick headshot. This will work great and most won't know the difference between this and a professionally shot one.
Then go to "Campaigns" and click the pink plus button at the bottom right hand corner to create a new campaign.
This is where you'll create and add the content for your email campaign. When you get to the second step, it'll ask you to input the contacts either manually or through a CSV file.
For now, all you'll need to do is enter an email address manually (don't worry, more emails will be added to this campaign over time). Just enter your personal email address (or another test email address you have access to) for now.
Now you need to go through the remaining steps and include your email content. Just copy and paste your email content into the campaign and be sure to include any follow-up, drips, or click follow-ups you want.
If you don't have your email content prepared, stop, go back to step 2 and create your content. Once you've completed all the steps, you can hit "Start" and the first email to you will be sent out.
Again, don't worry, more emails will be added to this campaign shortly.
This is also where you'll create your campaign strategy and sales funnel.
Determine what your objective is: are you building rapport, promoting, informing, pitching?
Based on that, choose the number of emails you want to send in your sales funnel and what they'll consist of (i.e. branding emails, marketing emails, content emails).
Remember: sales funnels can be altered or targeted based on responses or actions. For example, if someone clicks on a link to your website, but did not purchase anything; or clicked on your Calendly link (we'll go over this later) but did not book a call, then you can send those people a follow-up email.
Before we move on, we'll also need to set up email scheduling.
Under the "Campaigns" tab in Mailshake, go to "Sending Calendar". Click "Edit Rules".
Here, you can schedule your emails to go out whenever you want. As a general rule, I send out emails between 9 and 5, Monday through Thursday. However, this will vary depending on who your client base is.
Maybe you're emailing prospects overseas or in different timezones. Or maybe the businesses you reach out to work weekends and generally check their emails less on weekdays.
Whatever the case may be, you need to make sure you do the proper market research needed and figure out what the most optimized schedule is for you.
Great job! For now, we're done setting up Mailshake. Let's move on to automating the emails.
Third Step: Setting Up Zapier
Remember: make sure to have your Google Sheet set up and VA able to access it in order to update contacts. The point here will be that they will automatically be uploaded to Mailshake.
Updating the sheet will be the only step the VA will need to do while the rest will be automated.
Setting up your trigger: Go to Zapier.com and set up an account. You can try out the Free option, however once you begin to grow your list this option won't be viable anymore. I suggest going with the Starter option and then working your way up from there if needed, however most will be able to get away with just using the Starter option (at $20 per month it's very cost-effective).
Once you're set up with an account, go to "Make a Zap"
Making a zap will trigger the emails. We want the trigger to be associated with Google Sheets, specifically the sheet you VA is updating. So that when they add a contact to a new row in the Google Sheet, it will trigger another action to occur.
You'll want to start by choosing "Google Sheets'
Then you will want to select what you want the trigger to be. For the purpose of what we are doing here, you want the trigger to be when a new or updated spreadsheet row is added to the sheet. Select that option.
Then you'll be asked to connect to an account, you'll want to connect to the Gmail account that you created the Google Sheet under.
After you've connected, you will need to choose the sheet you created by searching the name of the document.
Once you've selected the correct sheet, you'll want to choose the sheet on the document that the data will be added to (remember, you might have multiple tabs open in a sheet so you need to choose the correct one).
Before we do anything else, you'll want to input some test data onto the sheet for testing purposes. For the first send, you will want to input your own data or something you can monitor and access to check and verify everything is working correctly. Go ahead and input your data into the Google Sheet. The Zap will show that there was data inputted (might take a minute or so).
Now that we have the data set up, we're going to create an action that sends out the data every time a new row is added. We'll need to add an action to the Zap. Go to your Zap and click "Add a Step".
Here you will want to choose the marketing tool you'll be using, which in this case is Mailshake.
Next choose the action you want it to take. In this case, we want it to trigger an email by adding a single recipient to a campaign.
Then you can choose the campaign you want to connect and the fields you want to pull from the Google Sheet. This step is important and you want to make sure you add all the necessary fields to pull data from that your VA is collecting information on. So for example, if you're email campaign is using company name and first names to make the emails more personalized in the content of the email, you can bring in that data by using a custom field. To be safe, you should select all the information your VA is gathering in your sheet.
On the next page you can review the information and send a test to Mailshake to have the email you created triggered. You should receive an email to the address you inputted as the test data.
Once everything is working and you've tested the Zap, you can finish by naming the Zap and turning it on.
Fourth Step: Calendly and Zoom Integration
Great job! You now have an automated outbound email machine running!
That wasn't so hard was it? Before we move on, let's add one more step to the email campaign before you begin building that list.
Calendly is a great free tool that you can use to increase your conversion rate and make the process for setting up sales calls for your prospects easier. Here's how to set it up:
Click "New Event Type" on the right hand side and create your new event.
Choose the "One-on-One" option and create your event.
Fill out the information for your sales call and set the times you're available for your calls. You want to be flexible but make sure to not set any times you won't be able to take a call. It's better to be strict about your call schedule and be able to make every call you book rather than missing or rescheduling calls.
Once you've created the event, just copy and paste the link into your emails and you prospects will be able to book calls with you. This allows qualified leads to book a call with you without having to email you back and play email tag with people.
You can check out Calendly here!
Zoom is another great video conferencing/sales calling tool that you can utilize that is very cheap to use and goes a long way to make you look like a pro to prospects. Here are the steps to getting you set up quick:
Go to zoom.us and set up an account (you can sign up for free or create a paid account with bonus features, which I highly recommend)
Provide them your email and follow the steps required to sign up
You'll get a unique meeting URL which you can use to invite others to your meetings (these can be video conferences or just regular phone calls). This is simple to share in an email or toss into your Google Calendar when setting up a call with a lead.
You can also go into your profile to set up meetings as well as a few other features, such as setting up a webinar! This is great down the road once you have a unique audience that you want to share your strategies or ideas with (a webinar can be a great way to generate leads from an email list).
You can check out Zoom here!
BONUS!
Get our entire email marketing automation SOP here!
P.S. You'll also receive an extra Hubspot integration that I didn't include in this article.
Step 4: LinkedIn Outreach
You've set up your email outreach, proceduralized everything and automated the entire process.
But to ensure that your B2B lead generation tactics are as optimized as it can be, we're going to add one more step to this process which will increase your chances of doing so.
The objective of this section is to help you create a LinkedIn outreach strategy that is simple and depending on your target niche, will be very valuable for B2B companies.
Based on my research and some trial and error, the businesses that succeed are the ones that target a specialized need in an industry and make their goals clear to their clients.
The way you position and present yourself as a business is very important to your target audience and can be the difference maker between a successful outbound campaign and one that receives no qualified leads.
Earlier I mentioned that you need to have a clear understanding of who your target audience is in order to effectively reach out to them. Having a specific value proposition for them is also important.
All businesses are looking for a specific service to help them attract more sales, even if they don't know what that service is. When you're general or broad about the services you offer or the issues you can solve, people tend to pull away from your pitch.
But when you narrow it down for them and tell them exactly what they need, then your value proposition becomes much more attractive to them. Remember, the goal is to show them that their future will always be improved with your help.
The Secret Formula
How do you frame your outreach then to be effective?
Let's go over a step-by-step guide on how you can demonstrate your value to prospects.
Finding you positioning isn't always easy… it's a mix of understanding your niche market, finding the problem within it, and trying to solve it with a one answer solution.
Obviously this isn't going to be the case, but your solution will help ease their problems.
Here's the secret equation to positioning your pitch:
My company helps "X" do "Y" using "Z"
Where X is your target customer/niche market, Y is the benefit/value or problem your solving, and Z is the process through which you do it.
Remember, the only way this works is if you make it highly targeted and specific to your target audience. Here's a good and bad example to give you an idea of what I mean:
Good Example:
We help B2B businesses generate unlimited sales through our cost-effective, do-it-yourself automated lead generation strategy.
Bad Example:
We help companies generate sales through email marketing.
See the difference? In the first one, we identify exactly who our audience is (you can make it even more specific than this if you know exactly which companies your reaching out to), we tell them what problem we alleviate, and what the process consists of. Hard to say no to something that specific.
LinkedIn B2B Lead Generation Strategy
I've broken this procedure down into three categories, each with its own steps.
There's no big secret to this process – it's pretty similar to other outbound outreach sales processes. The major point to hit on is understanding the value you're bringing to your prospects – there's a likely chance there will be some trial and error here, which is fine.
Optimizing Your Content and Value
Like I just mentioned, making sure you present yourself effectively is the key.
The four main areas for optimizing yourself are your LinkedIn profile page, your tagline, your picture, and your outreach content.
A good place to start is by visiting some other LinkedIn profiles in a similar space as yours and seeing what they do. What language do they use? What niche target are they focused in? Is it clear what they do from the first look of their profile page? What stands out the most about it?
Once you get a bit of an understanding on what your competitors are doing, you can start to optimize your own profile.
1. Optimize your tagline. This is one of the first things your prospects will see and because of that, we want to make sure it gives them a clear understanding of what you do. It's almost like the pitch before the actual pitch. You want it to be specific and valuable to every person that sees it. Unfortunately, the majority of LinkedIn users do not take advantage of the tagline effectively. Most put their position or name of the company they work at. This is stupid. No one cares what your position is, and if they did they can scroll down and see where you work. Your tagline should be where you insert you first position your pitch. Remember the formula I gave you earlier? Use that here.
2. Optimize your bio. Don't use the bio section as a place to tell your life story or your previous work experience. Again, no one cares. LinkedIn is giving you a free canvas to pitch to potential leads, so do it! Explain the value you provide to clients and why your solution will help there problems. Here's what you should write in your bio:
a. What you do (1-2 sentences max)
b. How you do it
c. Who you work with (past and current clients, target audience)
d.What are others saying about it (testimonials)
e.Your background (quick, no more than 2 sentences, gives your credibility)
f. How to contact you (email or LinkedIn)
3. Optimize your headshot. This is simple: go find other people in your industry and see how their headshots look. Are there any similarities amongst them? Are they all wearing or doing something similar to each other? Find out what it is and be creative! Remember: you don't need a professional photographer either – do it yourself or go find a friend/colleague to help take the shot for you.
Great! Now your profile's looking slick and you're ready for the next step!
Engaging With Your Audience
The best way to think of LinkedIn outreach is not a place for the actual sale to take place, but rather a place to engage and start the process off. This is the launching pad to where prospects will lead to conversions.
First thing we need to do is build a list of people who fit within our client base.
There's a couple tools that help you do this. You can build this list for LinkedIn is through the LinkedIn Sales Navigator. The Sales Navigator allows for an extensive search criteria that the standard LinkedIn Service doesn't have.
The other service you can use (and I highly recommend) is LeadsLI.
LeadsLI is a service that automates this entire process for you! So if you like this procedure but don't have the time to do it yourself, you need to use LeadsLI.
They use a combination of tools, compile a list of thousands of prospects for you, create custom messages tailored to your audience, and send out multiple drip campaigns to generate leads. You can check out LeadsLI here!
Connection requests
Now that you have a list of people you want to reach out to, let's start the conversation! Because LinkedIn is a social network, you can't just go around emailing pitches to everyone you see.
Remember, if it looks like spam, it's probably spam, and that's not a category you want to fall into.
Your outbound process will follow these two steps:
Send out connection requests
Send out drip messages over a certain period of time
Sending out connection requests to strangers can be awkward.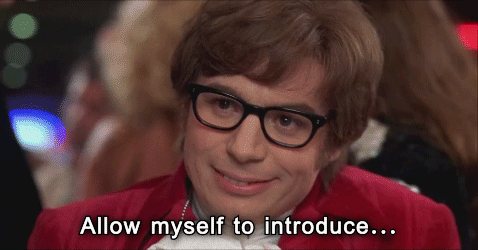 Don't worry – for the most part, people on LinkedIn are very friendly and looking to grow their connections.
There is a maximum amount of connection requests you can send out per day (75/day) so keep this in mind. You should never start with that many anyway – start out with 5 to 10, then slowly ramp up over time so you don't get flagged.
Whenever you connect with someone on LinkedIn, you're able to add a message along with the request.
This is the first impression you'll be making with this person, so you need to be friendly and valuable without the sales pitch. Remember, LinkedIn isn't about the pitch, it's just a funnel to get to the pitch.
Feel free to be creative with this but in general keep it a short and soft intro showing some interest in them.
Example 1:
Hi [First name],

I noticed you're also focused on [industry] and I wanted to connect and hear what you're working on!

[Name]

I help [X] companies do [Y] using [Z]
Example 2:
Hi [First name],

I was browsing your profile and noticed that we're in a similar space so thought I'd reach out and connect!

[Name]

I help [X] companies do [Y] using [Z]
This connects you with your prospect, remains friendly with no obligation from them to buy anything or listen to a pitch, and gets your foot in the door for future messages.
Follow-up Messages
The next step is to slowly start sending out drip messages after the connection request has been approved by the prospect.
Now that you have created a connection with someone (literally), the way you talk to them and the things you talk about with them is more flexible. But before you do any hard hitting pitches, we'll need to create some rapport.
Message 2
Once someone accepts your request, return the favour by providing them with something of value.
You want to make sure that your value proposition is something that actually provides some value to them. I find sharing a link to a useful article is always a good start. It doesn't ask anything of them other than their time, the article is usually impartial (it's not written by you and doesn't involve a pitch), and provides some value to them or their business.
Here's an example:
Hi [First name],

I wanted to share an article with you that I think you may find useful. It covers some key points on [something of value to them or their industry].

As someone whose in a competitive space and always looking for an edge on the competition, I thought you'd find it useful.

[Name]

I help [X] companies do [Y] using [Z]
Another strategy is to ask them for some advice, but include an example of something you've done in the space that is similar.
Again, you're still not pitching here.
You want to ask them about something they do that they would be willing to share with you (remember, most people love to brag about stuff they're good at). Then mention what/how you've done that thing in the past, while hinting to them that you're the best at doing that thing. Finally, put in a CTA for them to get back to you with.
Again, this is a soft ask. Here's what it could look like:
Hi [First name],

Thanks for connecting! I was curious is [Company] doing [XYZ]?

Many of our customers, such as [Client] came to us looking to [something you help companies with]. Using our fully proceduralized system, we were able to help them reach their goal.

I'd be interested to hear what you're doing to make your [XYZ] more efficient?

[Name]

I help [X] companies do [Y] using [Z]
Message 3
If after sending the first follow-up message, you haven't heard back from your prospect in a week or two, then it's time to send another message.
This time you can include some social proof using client testimonials or ask them if they would like to see a case study or some data points that are relevant to your pitch. You still don't want to fully pitch them anything yet – let them know what your value is and how you're company addresses the problems they are having. Then include a testimonial or data point that illustrates proof to the prospect on how you were able to address the problem. Finally, ask what they're currently doing to address this problem. This doesn't pitch anything to them, but forces them to answer a question – even if they don't answer it directly to you in the message, they'll have to answer it to themselves.
Message 4
By the fourth message, they're either ignoring you or don't use their LinkedIn, which means this platform might not be the best to reach them on.
No need to continue bothering them at this point – ask them if there's a better time to connect and give them space to make the next move. This shows that you're not pushy and know when to back off.
Conversions
You've connected with your prospects, you've sent out messages throughout the month, and you've received some feedback. Be sure to make note of which messages worked well and which didn't (A/B test as much as possible, so long as it doesn't reduce your chances of getting a response). If people aren't accepting your connection request or aren't responding after four messages, it's probably time to change things up. If people are responding to you, then great job! Now let's take a look at increasing your conversion rate.
The main difference between Linkedin outreach and email outreach is that on Linkedin you want to initiate a conversation and keep it casual – just two business people meeting and chatting about similar goals. Whereas in an email, you're quickly pushing to a sale. So if someone responds to one of your messages, just keep the conversation going, and feel free to go off-script and move away from the messages I mentioned above. As long as you're building value and rapport, then you're moving in the right direction.
Don't try and close a sale on LinkedIn. Remember, this is a platform for an introduction and conversation starter. Think of it like a meet-and-greet. You go around chatting with other people, handing out business cards, and trying to be memorable. You don't pitch to anyone though. You wait until after, send a few emails or set up a call, and then set yourself up for the pitch. LinkedIn is all about creating sales-ready leads. Once you feel like you've built enough rapport with a prospect, ask if you can set up a call to chat further. Then, and only then, can you convert.
Automating with Dux-Soup
The above strategy for LinkedIn outreach is set up to be done manually, however I couldn't move on without giving you the automated procedure behind it.
Dux-Soup is a great tool but there are alternatives such as Octopus. For a complete Dux-Soup vs Octopus comparison checkout this article – https://websiteincome.com/dux-soup-vs-octopus/
Because LinkedIn requires messaging potential clients through the LinkedIn site itself rather than email, we can't automate it using Mailshake or Zapier.
However, we can automate with a great program called Dux-Soup. Dux-Soup is a browser extension specifically created for LinkedIn messaging. You can download it here.
Dux-Soup has a handful of helpful tools to let you completely automate this process. There is a free version that lets you visit and search profiles of interest, however, in order to send automated messages and use the full range of tools it offers, I suggest upgrading to the Professional Edition (at $14.99/month it's very cost-effective).
Here's a quick overview of how it works:
LinkedIn Search
this feature allows you to enter keywords into LinkedIn search. Dux-Soup will detect the keyword and provide a list of profiles it can visit based on that keyword. It will then find and visit those profiles for you automatically.
Groups
Dux-Soup will also pull lists of profiles for you if you are a part of any LinkedIn groups. Just like the Search feature, Dux-Soup will visit this list too.
X-ray
Dux-Soup allows you to search for keywords through the extension (for example: "CEO" and "Canada") and pull up various profiles for you in Google. It goes one step further and will start visiting these profiles automatically for you.
With the Professional Edition, Dux-Soup will also send out automated messages for you to any lists you search.
To get the full tutorials on Dux-Soup, check out there tutorials here.
BONUS!
Don't have time to do this yourself? Don't worry! LeadsLI will automate this entire process and generate leads for you! Sign up through their website here.
Step 5: How to Set Up Facebook Retargeting for Your Website
Introduction to Targeting (and Retargeting) with Facebook Ads
What does Facebook retargeting have to do with my email automation? This is the afterburner of your lead generation machine! You have come along way caveman!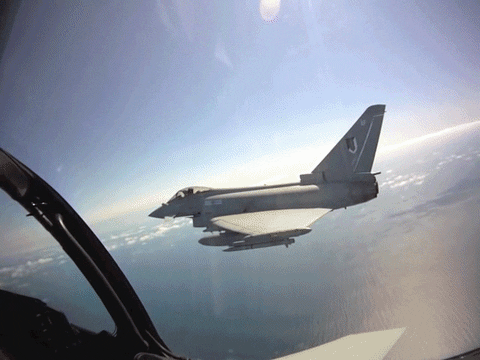 Facebook Ads are one of the fastest growing forms of marketing today. It's pretty easy to see why – they simply offer a more direct way to reach exactly who you want to reach with your ads.
With retargeting, Facebook actually allows you to monitor the people who have already engaged with and visited your site, and target ads back to them.
For example, you can see who went onto your website and took any action like started filling out an appointment form but abandoned it, and show them ads again, in hopes of closing the sale. This involves installing a line of code called the Facebook Pixel to your website, which will be explained further down.
This section will explain how to run a retargeting strategy based on your website traffic, and also why this strategy is so successful.
It will also include tutorials on how to set up a custom audience, how to install a Facebook Pixel to your website, and how to use both of these tools to run a retargeting ad campaign.
Facebook Audiences
Facebook Audiences are the group of people that you want to see your ads.
By defining and narrowing down this audience to your needs, you are hoping to reach the exact target group of people who will be most interested in your offer, and most likely to convert.
Define Your Target Market
Just like email outreach, before you begin a Facebook Ads strategy, you need to carefully define your target market.
This is a task that requires a lot of research and analysis. You want to know where your customers are and what they like.
By knowing your target customers, you can create custom audiences that reach them.
Although you should know your audience before starting your outreach, once you've started emailing prospects, you'll narrow down your audience even further. This will make setting up your Facebook Ads that much easier.
Optimization of Audiences
Facebook also provides very advanced data analytics and results so that you can carefully monitor which members of your audience were more receptive to your ad.
You can use these tools to continue to fine-tune your audiences to reach even more people. This analysis and optimization is one of the most important factors in succeeding with a Facebook ad, and there are several resources which dive deeper on this topic.
Tutorial 1: How to Create a Custom Audience
The first step of our tutorial is how to create a custom Facebook Audience. You will find the Audiences section within your business's Ads Manager on Facebook . Under the "Assets" section, you will see "Audiences".
Within Audiences, there is a section on the top-left called "Create Audience".
Then, a drop-down menu will appear, and you can select "Custom Audience".
From here, Facebook will give you several options for creating a Custom Audience.
You will quickly learn that the opportunities on Facebook to create an audience are extremely vast, and targeting methods are quite deep.
As mentioned, in this section, I will focus on the specific strategy of how to retarget people with Facebook ads based on your website traffic.
To set up this remarketing strategy with our own Custom Audience, we need to first track the users who visit our website with the Facebook Pixel.
Facebook Pixel
Before you understand how to retarget customers with custom audiences, you need to understand the application that makes that possible, the Facebook Pixel. Essentially, the Facebook Pixel is what allows Facebook to track how users behave on your website after they have clicked on your ad and left Facebook.
If you intend on making a custom audience to retarget these users, then you will need to have a Facebook Pixel installed, otherwise you will not be able to know where these users went and how they behaved on your website. This information is crucial in forming the retargeting audience.
Aside from retargeting purposes, the Facebook Pixel allows you to track many vital pieces of information as a marketer.
This includes things such as conversions, leads, sign-ups, and more. It will also allow you to create "lookalike" audiences, which are audiences that are similar to people who bought your product or engaged with your website.
Let's explore how to install the Facebook Pixel to your website.
Tutorial 2: Installing the Facebook Pixel
Under the "Measure & Report" section in the Ads Manager, you will see the "Pixels" button. Click here.
Click on "Create a Pixel"
Name your Pixel and add the website URL.
From here, you can install your Pixel.
As you can see, there are multiple ways to install a Pixel depending on your preference and your circumstances.
Connect a Partner Platform
Facebook offers the option to Connect a Partner Platform. This means that there are a number of sites (such as WordPress, Shopify, Squarespace, and more) that you can choose from and Facebook will give you detailed instructions and guides to follow to install a Pixel if you have built your site on those platforms. Depending on the platform you choose, follow Facebook's guide to get your Pixel up and running.
Manually Install Code
The next option is to manually install the code yourself. If you are familiar with coding at all, this option should be quite simple. Facebook will show you how to locate the "header code" on your website, and will give you the Facebook Pixel code to copy and paste inside the header.
Email a Developer
Finally, there is the option to email the instructions to a developer. If you are unfamiliar with this process and with coding in general, Facebook will give you the relevant pieces of information and code that you can use to send to a developer who can then handle this issue on your behalf.
So there you have it, once you have Facebook Pixel installed on your website, you have access to many more pieces of data and analytics than you had before.
You are able to see how customers behave once they reach your website, and use this information to optimize the goals of your Facebook ads.
Of course, the Pixel also opens up the opportunity to build an audience for a retargeting strategy.
Facebook Retargeting and Why It Is Effective
As touched upon in this article, a great way to make a custom audience is to use a retargeting strategy.
A retargeting strategy is one that targets users who have already visited your website, and become at least somewhat familiar with your brand. This has been proven effective for a few reasons:
Firstly, this strategy focuses on "warm traffic".
Warm traffic are the users who have already been to your website and have become somewhat familiar with your brand. Because they have shown some degree of interest, they are often more likely to click on an ad for your brand again, if shown one in the future.
Facebook retargeting strategies focus on the "7 touch points" theory.
Under this theory, a user needs an average of 7 touch points before they are sales ready.
This means that, for the average user, they will need to be exposed to your brand 7 times before they are ready to convert.
Of course, this shows a clear advantage to using retargeting, as you can specifically target these people.
Retargeting is a broad strategy in itself. Maybe you want to specifically target people who added an item to the shopping cart and then abandoned it, in hopes that they will come back and complete the sale. Or maybe you want to retarget people who purchased from you before.
There are many methods you can take to reach the people who you think would be most likely to convert.
Tutorial 3: How-To Create a Custom Audience for Retargeting Based on Website Traffic
In this section, I will show you how to build a custom audience for retargeting based on the website traffic info that you have gathered with your Facebook Pixel.
First, go back to the "Create a Custom Audience Page" from Step 1 of this tutorial. From here, you want to click on the "Website Traffic" option.
Here, you can start to see the wide range of options that are available to create a retargeting audience. The default is to select every person who visited your website within a period of time. However, the drop-down menu presents more options.
One of the options within the drop-down menu is to target people who visited a specific webpage.
For example, you can target people who bought something from you, or who subscribed to a service on your site.
This is a great way to upsell people on further offers, or market to people who have shown a clear interest in your brand.
Another option in the drop-down menu is to target people based on "events". Events can be defined by you, but can include things such as a customer who made a purchase, signed up for a subscription, abandoned a shopping cart, or more.
You can also create custom audiences based on website traffic. In the drop-down menu there is an option to target "Visitors by time spent".
You can then select (based on percentile) which visitors you want to target.
The obvious strategy here is to target the customers that spent the most time on your website, as they have shown the most interest in your website and brand.
As you can see, even within the retargeting strategy, there are several options for creating a campaign, and it will ultimately depend on your goals and who you are trying to reach.
As with anything in Facebook ads, it is often best to try several audiences and see what works best. This way, you can further optimize until you isolate the group that is most likely to meet your goals.
Importance of Retargeting
Hopefully this section has made you realize the true power of Facebook ads. The targeting options available in Facebook ads are what really set them apart from other marketing and advertising options. They offer an unparalleled ability to target who you think would be most receptive, and offer continued opportunities to optimize and customize your audience.
It is a very powerful tool for reaching the consumers most interested in your brand, and combined with continued optimization and research, can be the most successful strategy for generating conversions with social media marketing.
Step 6: Monitoring Your Machine
Now that you have everything set up and running, you just need to sit back and watch the leads come in!
Well, kind of … you'll also need to monitor everything, respond to sales leads and optimize the email campaign when needed.
Let's go over these three areas briefly.
Mailshake and Zapier
The benefit of using Mailshake and Zapier is they will notify you when a step isn't being executed properly or isn't working.
The issues you'll run into will most likely be around undeliverable emails or with data not being properly filled in on your Google Sheet.
To avoid the latter, make sure your VA is entering data one line item at a time. In other words, make sure they enter all the data needed for a company before moving on to the next line.
The reason for this is because Zapier pulls new data line-by-line. But because Zapier identifies when data wasn't pulled in correctly or if data is missing, it will always notify you when this happens and won't send that data to Mailshake. Good news for you!
If Mailshake, for one reason or another, receives data that is missing a necessary field that needs to be included in the email content, then it won't send out an email to that specific contact. So again, good news for you – this is another big benefit to Mailshake.
This is why it's important to monitor your VA (the Google Sheet), your Zapier account, your Mailshake account, and you inbox daily (most of the time it'll take no more than a minute or two to check everything).
Managing your VA
There are a few places where you should be managing and monitoring your VA: Upwork, Google Sheets, and email/messaging app (I prefer to use Skype).
Upwork allows you to manage and track the VA's hours and pay. Upwork does charge a fee however with the features it offers for tracking hours and screen-grabbing the VAs work, it's well worth it.
Google Sheets will be where you can check your VA's work to ensure they're inputting information correctly. I suggest checking once a day, as it only takes a couple minutes.
Because the rest of your lead generation strategy is automated, there's not much management needed with your VA.
Finally, you'll want to have an open channel of communication with your VA, whether that be through email, Upwork, or another messaging app. Email is fine, but is generally much slower when going back and forth with someone.
Upwork has a messaging feature that allows you to chat with any contractors you hire and is simple to use. I prefer to chat over Skype – it's free, offers instant messaging and free calling, you can see when someone is online or not, and most people already have it.
It's important to remember that the more you have to manage (or micro-manage) your VA or the overall process of this lead gen strategy, the more likely it is that you're doing something wrong. For the most part, this should be completely hands-off for you.
There are a couple main areas where you'll find extra effort is required, and it should only happen at the beginning of the process.
When the VA starts they'll be coming into this fresh so you may find yourself answering a lot of initial questions they have about the procedure.
This is standard. Like any new procedure being started, there will be initial questions on it.
I recommend telling the VA to read through your SOP and go over any questions they have initially before starting. Over the first week or so, they may have more questions than usual, but this will die down quickly once they get the hang of it.
If your VA continues to bombard you with questions or you find yourself micro-managing them on a daily basis, then
1) go back through your SOP and find out where your weak points are, and/or
2) consider hiring a new VA.
PRO TIP
Make sure to go through your procedure before placing blame on the VA – there's a good chance that there are things missing throughout your SOP rather than the VA not doing their job effectively. If this is the case, it will save you the time, effort and money of cycling through VAs.
Managing Your Leads and Inbox
Although the automation process is set up and running smoothly, making sure your outreach is effective is important.
I've put a lot of effort into researching and crafting the perfect email before and sometimes it still falls flat.
Depending on your audience, email content will engage everyone differently. That's also why A/B or split testing is important.
A/B or Split Testing
Split testing is crucial for running an effective email campaign and it's easy to do with Mailshake.
Usually, only an "A" and "B" email are used for split testing, however you can choose to do more. I suggest starting with 2 options and then altering them based on results.
If you do more than 2 sets of emails, tracking results can get messy and you might not be able to find out which variable within each tested email is the winning one.
So let's create 2 segments and set up your campaign.
Go into Mailshake and set up the messages in your email campaign as you normally would and after you're done crafting your emails, hit "A/B Test" in the top left corner of the email template.
This will send you over to a second draft of emails. Mailshake will also ask if you want to copy over your email templates from the first segment.
Like I mentioned before, split testing generally means testing one or two variables so copying over your "A" templates and then changing the heading or some of the content in the email is a good idea.
I suggest going with one variable to start, testing them out, and then narrowing down the focus and finding which one is most successful. Some things you can test with your email campaigns are: heading, sub-headings, first sentence of the email, type of email (informative vs sales pitch), number of emails sent, including links or attachments, and follow-up messages.
Once your emails are set up and sent out, you can view the results of your lead generation strategy in the Overview section in Mailshake.
A lot of people ask when should they be split testing?
Is there a right time or better time to do it?
To answer that simply: you should always be split testing. Even once you've found a perfect system (which will almost never happen), you still want to test different variables and see which ones perform best.
Until you're getting a 100% open and response rate, you should always be split testing.
Using Yesware
Although Mailshake will track your automated emails, I still highly recommend using a secondary tracking CRM, such as Yesware.
It will save and track all your email templates for each email campaign, show you when someone has opened the email and what time they opened it, and ultimately allow you to optimize your lead gen strategy.
Yesware is especially crucial if you decide to do manual outreach. Here's a quick guide on how to get it setup and optimize for success.
Download Yesware and connect it to your Gmail account. When you're ready to input your templates, go to your "Templates" in the top left corner of your Gmail.
Then click "New Template" and set up your email campaigns.
Once you have a set created, save them to a folder and assign a name to it.
Create as many templates and sets of emails as you like.
When you're ready to start sending emails, open a new email, click on "Templates" in the bottom right corner of the email, and choose the email you want to send out.
It's also very important to check the "Track" button in the bottom left corner to ensure Yesware tracks all your analytics.
When you're drafting emails, make sure to check that the track button is selected. You can also track attachments using the green "Attach" button in the center.
Yesware will be able to track opens, clicks and re-opens. You'll be alerted in real-time as potential leads engage with your outreach, making your follow-up procedure that much easier. Another great email tracking tool to check out is Right Inbox, a tool which connects directly to your Gmail account.
Using Hubspot
Hubspot is a valuable tool for tracking, sending and following up with emails, especially if you decide to go with the manual option of the Caveman Method.
Whether or not you are even following my email outreach strategy, I would suggest using Hubspot as a CRM and management tool for your online business ideas.
Here's a quick overview of how to get set up.
Once you've downloaded it, open your Google account and let's go through some quick steps to using it effectively.
Hubspot works in the background for the most part, gathering information for you to make your outreach easier.
Once you've downloaded it, simply go about your usual outreach and emails to get it to start working.
When you open a new email to a client, as you type their email into the "To" section, Hubspot will open a sidebar of information on them, including recent conversations and their social media activity.
This allows you to be able to recall your previous conversations as well as make your email more persona and fit their needs by going through their recent posts.
Hubspot also allows you to pull up pre-set email templates when drafting new emails, to make the outreach quicker.
Just like Yesware, it also allows you to track emails by opens, clicks, etc. One feature of Hubspot that other CRMs don't do is track and record all new information automatically (rather than manually adding it yourself for every new client), which allows you to focus more on the emails and content instead of wasting time doing data entry.
You can also create tasks for any of your clients or leads. Tasks can be reminders or a to-do list for the client.
For example, if a prospect is interested in your service but currently does not have the capacity of time to be onboarded and wants you to reach out in a month, you can create a task to follow up with them in a month.
Hubspot will send you a reminder to follow up with the prospect, making sure no leads are left in email limbo.
You can do this with a bulk list of prospects as well. Let's say you had a handful of clients that needed follow-ups or ones that you had emailed but haven't gotten back to you in a week.
Hubspot allows you to create filters for these clients based on their response date, so you can make sure to follow up with everyone. Filters can be created based on any type of action or task you want and you can create as many as you need, including location and company.
Hubspot is also a great tool to use together with your team (however big or small it may be).
People within your company can create/add new clients based on their own outreach efforts and information can be added or edited by anyone else on the team.
You can also leave notes for others if there's important information you want to share about a prospect. Co-workers will receive emails and notifications for any changes or notes made to a contact on Hubspot.
Earlier I talked about the importance of sales pipelines.
One of the best features of Hubspot is it goes beyond the email outreach and helps you create your sales pipeline once a prospect is interested in furthering the deal.
You can create deals with any clients that are interested, which then places them into the sales pipeline in Hubspot.
When you go to the deals page of your Hubspot account, you can find (and create) the different deals stages for your pipeline.
Here you can add clients to certain stages, edit information, and move them along the pipeline as a sale is made.
It's an organized and easy way to keep track of leads and where they are in the sales process.
Conclusion
Congratulations!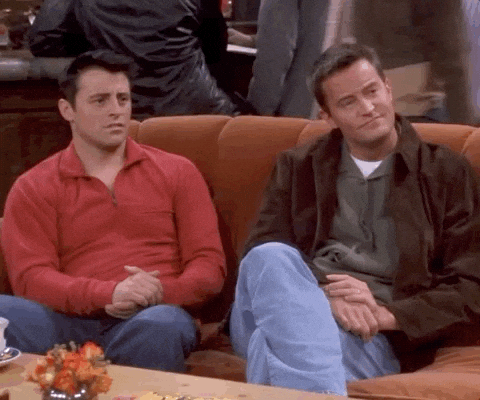 You've done it – you set up your own email automation machine. Now it's time to turn it on and watch the leads come in. As a quick summary, here's what the machine should look like:

Find your niche audience and narrow down their needs
Create your templates based on the audience
Create your SOPs
Hire your VA
Develop your email campaigns
Set up Mailshake
Set up Zapier
Start building the list
Turn on the machine!
BONUS: Set up LinkedIn outreach
BONUS: Set up Facebook ads
BONUS: connect your Yesware or Hubspot to Gmail
What can you expect with this machine running?
Throughout this post I've focused on generating qualified leads, which is the most obvious thing you can expect from setting up your automation.
However, there are a number of other important and more long-term effects that it will have.
Hiring your first VA (assuming you've never hired one before) will give you a lot more free time and teach you the importance of delegating tasks.
Your time is important and if you're stuck focusing on lead generation tactics, you won't be successful. Although your VA will be focused on the list building task for this particular procedure, you'll most likely use them for other tasks in the future.
While I use multiple VAs for different parts of my business, I've had VAs that started off doing one thing, and their roles expanded quickly based on the workload that came in. As your leads grow, so will your workload, and although a VA is not suited for all tasks, there will be more they can accomplish efficiently.
The ultimate goal, however, is to build this machine, implement it, and consistently keep optimizing.
One important thing to remember (and I cannot stress this enough) is to trust the process. I love using sports analogies when it comes to business, especially for this example … a professional athlete doesn't simply get good at what s/he does.
They work hard, put in the hours, train and prime their bodies, prepare mentally, and eventually, if everything lines up right, their skill, hard work (and usually a bit of luck) gets them to where they need to be.
Even when they're losing games, not achieving the results they expect, or when it's taking longer than expected, they don't stop or give up.
They get up at the same time, get in the gym, practice, and play games. It's called continuing to trust the process because that's what's going to get them to where they need to go.
Remember this. If you're results aren't where you want them to be after 2, 4, 12 weeks … don't worry. Go back, see if there's anything you're doing wrong or could be doing better, continue to run the machine and trust the process. It works. Trust me.
BONUS!
Click here
to get our free workbook/checklist for the entire procedure!
Frequently Asked Questions (FAQ)
Q: My open rate is very low – what am I doing wrong?
A: One of two things is wrong: either your email list is not targeting the correct audience or your content marketing is not performing well. If you're not sure which one it is, then pick one, change it, and re-test to see if open rates increase. Remember: only test one variable at a time, otherwise you won't know what the results of the change were. First step is to go through your email list and who your niche audience is (your avatar). Does it make sense? Are you sure these are the prospects you need to be reaching out to? Next, you'll want to check the actual email list correlates with the audience you're looking for. In other words, is your VA collecting the proper information. If everything looks good, then check your email content. Go through the steps I outlined in Section 2 and make sure your content marketing is on point, has an attractive headline, and is targeted to your niche audience. Once you've fixed your content, send out another campaign and see if open rates increase.
Q: I prefer to use Sendgrid and/or Active Campaign and send out email blasts. It's cheaper and easier. Why do I need to use Mailshake?
A: If you've already built up a dedicated client-base that you can blast out email campaigns to and receive high engagement on, then great job! However, in order to build up a prospect list and generate new leads/sales, email blasts using Sendgrid and/or Active Campaign isn't the most effective software to use. For one, those email softwares blast out emails to everyone simultaneously and are seen as spam to most people receiving it. Whereas Mailshake sends out emails one-by-one and makes them personal to the prospect. Secondly, the procedure I've created allows for constant list-building and email outreach, creating a machine that constantly flows leads out of it. Sendgrid and Active Campaign just blasts out email campaigns for you to an pre-generated list that you have to create yourself. For the purposes of generating leads, Mailshake works much better.
Q: I'm trying to keep things as lean as possible, can I just do this manually?
A: Definitely! That being said, this procedure is meant to achieve massive results using a small budget. Although it requires purchasing a few different software and hiring a VA, it is nonetheless relatively inexpensive. Depending on what you're selling and what your margins are, if this procedure generates even 3-4 new leads per month, it'll end up paying for itself. However, it you prefer to keep it extra lean and do the work yourself, that's fine too! Just be conscious about the amount of work you're taking on.
Q: My email address was flagged and blocked by my email provider. What can I do?
A: This is unlikely to happen, but there is a chance it does. If it does, most mail providers will unblock your account if you contact them. Most of the time, you'll just need to get ahold/in touch with your mail administrator and they will be able to unblock the account. So depending on the severity of why you were flagged, it's usually pretty simple to unblock. It's important to understand why you were flagged as well. Usually, you get flagged for sending out too many emails. If this is the case, it's simple to fix: go into your Mailshake account, click Campaigns in the left menu, then click Sending Calendar, and go to Edit Rules. In here you can change when your emails are sent. If you were flagged, then you'll want to change the amount of emails you send out per day as well as the minutes between sends and maximum emails to send at a time. I recommend setting you Maximum emails to send at a time to 1 to avoid any further flagging.
Q: My VA is starting to fall behind and not building the email list fast enough. They've already been taught the procedure and working with me for a couple months now, so I don't want to hire another one. What should I do?
A: Remember: generally, the path of most resistance is the right one to take. Although re-hiring and re-training a new VA will be a bump in the road and lead to more work for you in the short-term, the benefit of having a reliable and efficient VA will save you money and generate a lot more leads over time. Before you decide you need to find a new VA, let's go through a couple steps to see if you can fix the issue first. Go through the procedure with them again, make sure they're doing everything they need to be, and see where changes can be made. Next, go through their work diary in Upwork, and do a quick audit of their work hours and what they're doing. Upwork allows you to view screenshot of what the VA works on. Here you can really see how effectively they're working. As a final step, try reducing their hours but asking them to continue the same pace/amount of work as before. If they're able to keep up the same amount of work with reduced hours, then you'll know they weren't working up to their potential.
Q: What do I need to create SOPs for everything? I know the steps, can't I just execute them and achieve the same results?
A: To answer this bluntly, no you can't achieve the same results without an SOP. As your business grow, so will the workload and complexity of tasks. In order to have step-by-step instructions that you are able to pass on to others with ease will become crucial to your companies workflow. If you don't want to put in the time and effort, don't worry, you can download our SOPs here [LINK + email opt-in].
Q: How do I know when I've run out of potential clients? What happens if my VA runs out of prospects to find? Can I start at the beginning of my list and go through it again?
A: Great questions! When your VA starts to slow down with the amount of prospects being generated, you may want to explore different avenues of generating clients, expand the target niche, or start looking at other niches/audiences that fall into potential clients for your online business ideas. You definitely can go back through a list, however before you do, you need to get your VA to audit the list and remove any emails that a) replied to you with an answer, b) bounced/were returned, and c) unsubscribed.
Q: Do I really need to be emailing hundreds/thousands of businesses? I'd rather pick a handful and send them personalized emails.
A: Great question. Personalized and individual emails to a small group of businesses is definitely a much cheaper and quicker option, however based on what I've experienced, the larger your pool of outreach is, the greater the chance is that you'll receive leads. Not only that, but why put a ceiling on your outreach when you can have potentially infinite opportunity and clients. Unless your potential client list is very small, then expanding your outreach to as many businesses as possible gives you the best chance for success. For example, if you're a local design company that creates signs/logos for local businesses, then this type of email outreach might not be for you. However, almost any online B2B business is going to benefit from the Caveman method.
Q: What do I do when I receive auto-responses?
A: Depending on which emails your reaching out to, there's a good chance you'll have to deal with auto-responses. A lot of companies have auto-responses set up under their company emails that deal with general inquiries. Getting an auto-reply isn't a bad thing, but there are ways to avoid it and be more efficient with your outreach. When you start sending out emails, I suggest not filtering through certain company emails, because you don't know which ones you'll get a reply from. For example, maybe you get your VA to not send emails starting with "info@" because the responses might be generic or auto-replies. However, from my experience I find that sometimes these emails are first to respond or they'll direct me to the appropriate person. Excluding these emails right off the bat isn't the best idea. Wait a couple months and see how many auto-responses you're getting, see where they're coming from, and if there's any correlation from which types of emails they're coming from. For instance, if you're getting a lot of auto-replies from generic emails such as "info@" emails but getting a high response rate from emails that start with "marketing@" or "sales@" then tell your VA to stop finding the former and focus on the latter emails. Remember: test it out, assess the results, and then optimize.
Q: A lot of the messages being sent are bouncing/coming back as "Message Not Sent". What should I do?
A: Similar to auto-responses, you may get hit with a lot of bounced emails. Again, go through everything, see where the problem is, then address it. See which emails your VA is recording and if the emails are spelled correctly. A simple spelling error could be the difference between a lead or not. Next, see what businesses your VA is emailing – are they still in business? Are they old businesses? Where did the VA find the email from? Is it a valid source? Check to make sure nothing is wrong with your email provider. Send a couple test emails to see if they go through. And finally, check both Mailshake and Zapier to ensure they're both working properly. These two softwares shouldn't run into any email sending issues, but if your account isn't properly connected to them, then that could be the issue.